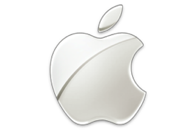 Apple is selling more Macs than ever these days. And according to a survey from a computer support company, those new customers are enjoying some very reliable machines.On Monday, Rescuecom released its 2010 computer reliability report, with Apple winning the top spot in the survey. The company also led the pack in Rescuecom's last quarterly survey.
A computer support and repair outfit, Rescuecom creates its rankings by comparing the number of computers shipped by each manufacturer with the number of support calls Rescuecom receives for that same maker. Rescuecom says that reliability depends on both the quality of components and the strength of customer support. If that support is lousy, customers will go looking for third-party options like Rescuecom.
According to Rescuecom's analysis, Macs had an 8 percent market share in the four quarters of 2009, but accounted for only 2.2 percent share of service calls. That gives Apple a score of 365, well ahead of rivals like Asus and Levono (tied at 305), and way ahead of Toshiba (199) and HP (149). But Apple's score is a bit below the 374 it received in the third quarter report for 2009, and well under the 394 it got in the second.
Nonetheless, the good news for Apple comes at the same time as word that the company has claimed the number three position in BusinessWeek's annual customer service survey.
Don't expect the results to soothe those irate buyers of the 27-inch iMacs with yellow-tinted or cracked displays. But kudos to the folks in Cupertino for maintaining their shiny brand.