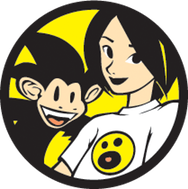 First there was Quicken's purchase of Mint, then came Nuance's purchase of MacSpeech. As of Monday, we can add Ngmoco's purchase of Freeverse to that list.
Having just completed a round of venture capital funding to the tune of $25 million, mobile game developer Ngmoco came down from the heavens to scoop up the small, successful, Brooklyn-based Freeverse.
"Ngmoco's creative DNA is well-suited to us," Ian Lynch Smith, Freeverse Founder and VP, said in the statement announcing the deal. "We have always admired the quality that ngmoco approaches all endeavors with."
Originally a Mac developer comprised of ten employees, Freeverse branched out to the realms of Mac utilities, Windows ports, and Xbox Live games before deciding to venture into developing iPhone games. With hits like Skee-Ball and Parachute Ninja, the company has become one of the iPhone's most efficient developers in the realm of paid apps, with a hit ratio that outperforms many of its larger rivals.
Meanwhile, Ngmoco had moved on from paid apps, instead focusing on a "freemium" business model pioneered by Asian MMOs and later adopted by Facebook and Flash games. Freemium games operate on the idea that the game itself is free to download and play, but gamers have to purchase in-game content to access new levels, receive power-ups, or acquire the goods necessary to continue their journey.
Ngmoco recently made headlines when it cancelled Rolando 3, on the grounds that it couldn't figure out how to adapt that game to the freemium business model. Now the company has acquired a developer who has yet to make a single freemium game.
Prior to this purchase, Freeverse already had a good relationship with the fine chaps at Ngmoco. The Brooklyn developer was the first to adopt Ngmoco's Plus+ online matchmaking service for its own games. Now that Freeverse is 20 employees strong and a full subsidiary of Ngmoco, it will continue to retain its own brand name and identity as a premier iPhone developer, as well as the same management team.
"Ngmoco appreciates us for who we are, and want to keep our style and culture intact," Lydia Heitman, Freeverse's marketing director, told Macworld. The company will also experience all the benefits of Ngmoco's funding, but Ngmoco will have the final say on all of Freeverse's future works.
With Ngmoco's focus on "freemium" content, some have wondered whether Freeverse's current lineup of games will shift to a new business model. But Heitman believes that these titles won't change as they were "not built for that model and they're doing great as they are."
Changes are under way, though. Hetiman admits that Freeverse's new titles going forward will "most likely" be free-to-play as that is where Freeverse believes the industry is headed. "We're excited about the Free-to-Play model and the huge increase in audience it will bring: because we're proud of the games we make, we want as many people as possible to play them."
Macworld.com's Chris Holt contributed to this report.