A new puzzle game that appeared on the App Store this week could indicate whether iPhone- and iPod touch users will mind a little advocacy along with their gaming.
The game, Valet Hustle, is an addictive puzzler with anime-style visuals that puts you in the shoes of valets who have to park and retrieve cars at nightclubs in New York and Tokyo. But there's a social message as well—the two main characters in Valet Hustle are gay, and developer Factory Games makes no bones about the fact that it favors gay rights in general and equal marital rights for gays and lesbians in particular.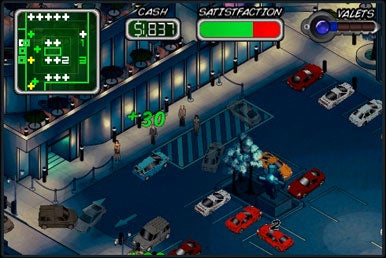 In Valet Hustle, you assume the role of Akira or Ren, who manage a restaurant's valet services. "The back-story shows that both are regular people. They're not stereotypes, they're not clichés," said Andrew Littlefield, co-founder and CEO of Factory Games. The goal with Valet Hustle, Littlefield adds, was to create characters "who aren't dominated by their sexuality" but whose lives will develop through the game's planned expansion packs. "Hopefully you'll develop some sort of empathy for the characters."
While Littlefield downplays the significance of the characters being gay, he also recognizes that gay rights is a controversial subject. There aren't many games that deal with social issues, but Littlefield sees that changing. "Including social commentary in games is the same as including social commentary in a situation comedy," he said. "I see no reason why [games] can't be used as an agent just as TV and film have."
The object of Valet Hustle is to handle the cars of incoming customers while at the same time fetching the cars of departing patrons. You'll have to "double and triple park strategically" or you'll lose customer service points or cash, according to Littlefield.
While the game will likely grab headlines because of its social message, Littlefield ultimately believes the gameplay stands on its own. "My chief engineer is way prouder of the gameplay [than the story and characters]…even my wife enjoys the game," said Littlefield. The game will run on all versions of the iPhone and iPod touch but still hopes to offer "shading and lighting that we haven't seen on the iPhone yet."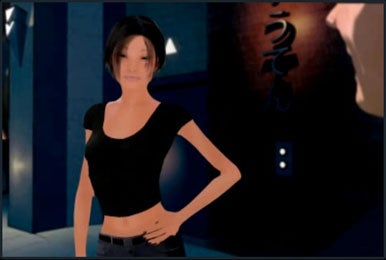 Littlefield believes that his gaming company is "trying to develop games that push the boundaries of characters and…stories." To that end, the press release announcing Valet Hustle criticizes Proposition 8, the ballot initiative passed by California voters in 2008 that outlawed gay marriage. And Factory Games says it will donate a portion of the proceeds from the sale of Valet Hustle to the Human Rights Campaign.
While the politics of the game will grab the headlines, ultimately it's the gameplay that will draw people to come back for the four planned expansion packs. Combining time management with organization skills in a Tetris-like parking lot, Valet Hustle looks to be a challenging (and addicting) iPhone puzzle title.