Apple shareholders gathered on Thursday at the company's Cupertino headquarters, questions in hand. But unlike last year, when the primary concern of many attendees seemed to be Steve Jobs's medical leave and its effect on the health of the company, this year's discussion focused largely on environmental and financial issues.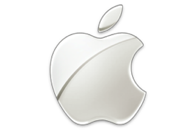 As usual, Apple began the meeting with a brief discussion of the day's shareholder votes, followed by in-person balloting for those who hadn't already submitted proxy votes. The company also announced preliminary results based on those proxy votes. The results indicated that all seven members of the board of directors who were up for election were indeed elected, and two stock-related amendments were approved. Also approved were the ratification of Ernst & Young as the company's public accounting firm for 2010, and an advisory vote on executive compensation, both endorsed by the board.
Voted down were two shareholder proposals, each of which the board recommended voting against. The first was a proposal for Apple to prepare a "sustainability" report on the company's environmental policies and the effects that climate change may have on the company's competitiveness; the board's position was that Apple "is already substantially fulfilling—and in many respects exceeding—the request for information [in the proposal]." The second was a proposal to amend the company's bylaws to establish a board-of-directors sustainability committee to "ensure [Apple's] sustained viability" in the face of "changing conditions and knowledge of the natural environment, including…natural resource limitations, energy use, waste disposal, and climate change." The board's position was, again, that management was performing "exceptionally well in this area" and thus such a committee was unnecessary. (You can read Apple's 2010 proxy statement for all the details of these proposals.)
With official business out of the way, Apple CEO Steve Jobs, chief operating officer Tim Cook, and chief financial officer Peter Oppenheimer spent nearly an hour taking questions from shareholders in the room. (Although the most common question of the day went the other direction, as Jobs asked more than a few longwinded commenters, "Do you have a question?")
While many shareholders mentioned how happy they were that Jobs was back on the job, only one specifically questioned the CEO's health, asking if Jobs had returned to Apple only in a limited capacity. Jobs' response was a single, emphatic word—"No"—although in response to an earlier shareholder comment, Jobs did point out that while he was out, "Tim took the helm and Apple didn't miss a beat."
Perhaps unsurprisingly, Apple's environmental record and policies occupied a good chunk of the Q&A discussion. Apple took advantage of several shareholder questions to tout the company's recent report on supplier sustainability (available on the Apple Website). Jobs claimed that Apple is the first company to work directly with suppliers on issues such as environmental impact and worker education and protection. Taking a jab at other companies, as well as organizations such as Greenpeace, he noted that "other companies just make promises" and attend conferences and events to "schmooze with [environmental groups], but the work ain't getting done," whereas Apple is actually taking steps to improve the company's real-world green credentials and treatment of workers. Tim Cook added that Apple audited more than 100 suppliers in 2009, and more than half of those reported that they'd never been audited by a company other than Apple.
Similarly, in response to a comment that being green is also good for business, Jobs agreed, noting that by decreasing the size of product boxes, Apple has reduced the number of 747 cargo flights needed each year by the hundreds. "It's the right thing to do from an environmental point of view; it's the right thing to do from a business point of view." Jobs also claimed that Apple is the leader in its industry when it comes to recycling, reducing toxins, smaller packaging, and workers' rights.
(One shareholder, who had previously in the meeting spoken out against the two shareholder proposals, made the claim that global warming isn't a serious issue and asked why Apple resigned its membership in the U.S. Chamber of Commerce over green policies. Jobs replied, "I guess we have a difference of opinion.")
Jobs also gave stockholders a glimpse of the company's view on cash and short-term investments, currently around $40 billion, when a shareholder asked if the company would consider using part of its cash hoard to provide dividends. Jobs noted that having a lot of cash in the bank gives the company stability, allowing it to be technologically risky while remaining fiscally conservative. The cash also puts the company in a position to "acquire something" without having to borrow money. The board's goal, according to Jobs, is to generate high stock prices, pointing out that the company's stock price is based in large part on its ability to continue to grow. The board doesn't think the stock price would change much if dividends were distributed, and most investors would rather have a business with $40 billion in the bank than the same company, with the same stock price, without money in the bank.
The App Store also receive a bit of attention. One shareholder thanked Apple for " removing the smut from the App Store," while another asked if the current app-approval process is sustainable as the number of submissions continues to increase. Jobs said that while things were challenging three to four months ago, these days the process is "great," with most approvals coming within a few days, even though the rate of submissions is up.
A shareholder voiced concern about Google CEO Eric Schmidt—who last summer resigned from Apple's board—using knowledge gained as a board member in order to compete against Apple. Jobs' brief answer was that Schmidt was always professional and recused himself whenever the board discussed areas in which Google and Apple compete.
The company also took some criticism about its management policies. One European shareholder said that the board doesn't provide shareholders with "basic" information about investments, personnel decisions, and potential acquisitions. Jobs said that such matters are management responsibilities, not shareholder ones, and that the management performs such duties "with precision and care—that's what you pay us for." Another shareholder urged the company to consider more women for executive and board positions; Jobs said it's Apple policy to look for the best people, and that sometimes they're women and sometimes they're men.
Similarly, a shareholder who was also a former member of Apple's UI team asked why no one from Apple was attending this year's national accessibility conference, and asked how Apple keeps up on current issues. Jobs replied that Apple doesn't participate in conferences because then "we wouldn't be here working." He said that Apple's customers do a great job keeping the company informed and reminding the company when it's falling short, and that Apple leads the computing industry in accessibility.
One interesting tidbit for Apple fans in Asia was revealed in response to a question about Apple's efforts to increase international sales. After Jobs mentioned the opening of Apple's first retail store in China, he queried VP of retail Ron Johnson, who was in the audience, about future plans. Johnson said that Apple's goal is to have 24 stores in the country.
Several people referred to Tim Cook's recent presentation at the Goldman Sachs technology conference, where he mentioned that Apple is a mobile device company. Did this mean Apple was ignoring the desktop? Jobs said that Apple is a mobile device company because approximately 95 percent of the devices its customers buy are mobile devices: laptops, iPhones, iPods. However, Apple isn't ignoring the desktop: "We love desktop computers and plan to continue making them."
Jobs even addressed relatively minor issues, such as the recent policy change that prevents user groups from meeting on the Apple campus. He said the company is simply bigger than it used to be and is using more of its own facilities; he also conceded that security issues played a role in the decision. And in response to a question about the best way for users to notify Apple of potential Web-security issues—for example, Google links appearing to be legitimate Apple sites—Jobs suggested the company should "put up an e-mail address."
As usual, there were also a number of off-beat comments and questions, ranging from suggestions that Apple invest in Tesla Motors (Jobs: "We were thinking of a toga party, actually") to a request for a flagship Apple Store in Cupertino ("I'll pass that on to our retail team"), to a suggestion that Apple partner with Nintendo (strategic alliances are hard, but possible if it's worth it), to a desire for a simple programming language on the iPad ("Something like HyperCard on the iPad? Yes, but someone would have to create it"). Jobs declined to comment on the possibility of a Verizon-network iPhone.
Perhaps the most thoughtful response of the day came when a woman wondered about the biggest challenges the company sees going forward, asking Jobs, "What keeps you up at night?"
"Shareholder meetings," Jobs quickly quipped, before giving the meeting a cold splash of reality.
"Apple requires stability in the world. People aren't going to worry about which laptop to buy if they can't afford dinner, can't afford to send their kids to school, can't afford textbooks. There are things much bigger than us that are out of our control. So we try to just do the best we can."