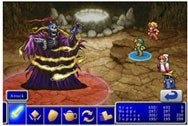 Before Cloud, Squall, and Yuna there was Princess Sara, Garland, and Firion. Though most known for the later installments of the iconic fantasy RPG series, Final Fantasy has been a successful franchise since the late 1980s. Now, thanks to the efforts of Square Enix, Final Fantasy and Final Fantasy II (the first two installments of the series) are available on the iPhone and iPod Touch.
Set in fantastical lands and featuring memorable characters, spells, and stories, the original Final Fantasy and Final Fantasy II offer deep combat and hours of gameplay. The iPhone versions contain revitalized sounds, graphics, and icons from the original.
According to Square Enix's press release, the games feature control systems "optimized" for the touch interfaces of the iPhone and iPod touch platforms.
Both games also feature extra dungeons that did not appear in the original 1987/1988 Nintendo releases. These new areas are available to the player after completing the adventure mode.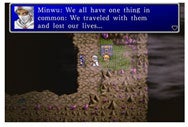 Currently available on the Apple Store for $9 each, Final Fantasy (iTunes link) and Final Fantasy II (iTunes link) are must-haves for any RPG-fan.