Apple's iPad is impressive in many ways; having seen its responsiveness in demos and its touted long-life battery claims, I was anxious to get my hands on one for some real-world testing. And my results show battery life that exceeds Apple's claim and quick application performance.
Battery tests
Apple claims up to 10 hours of battery life when "surfing the web, watching videos, or listening to music." I connected the iPad to my home's wireless network and transferred a movie rented from the iTunes store from my MacBook Pro to the iPad. Once the movie was loaded and playing, I unplugged the fully charged iPad and took note of the time.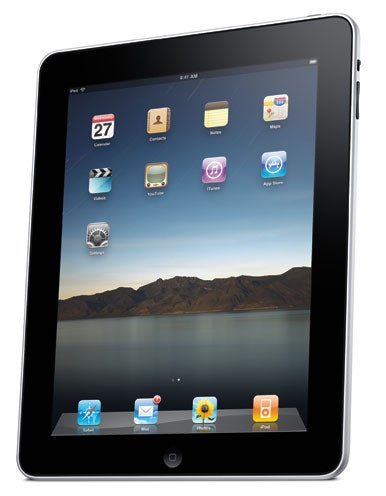 Four hours and 15 minutes later, I checked the battery level and saw that it had gone down by 30 percent. I checked back every couple of hours to restart the movie, and finally, after a full 11 hours and 25 minutes, the iPad stopped the movie, briefly showed the home screen and then shut down.
Usually, when a company makes a claim of battery life, you expect that claim to be a best-case scenario based on a hard-to-recreate situation that's nearly impossible to recreate. In this case, it appears that Apple's claims were conservative, as I was able to exceed the claim by 85 minutes in a power-hungry scenario.
For comparison's sake, I ran the same test on the second generation iPod touch (late 2009), which Apple claims is capable of up to 6 hours of video playback. The iPod touch, didn't fare as well, playing the movie for just 4 hours and 53 minutes before shutting down.
I also timed how long it took to recharge the iPad. It took just shy of 4 hours to fully recharge the iPad under the optimal conditions—sleeping and plugged into its 10W power charger.
Macworld senior editor Christopher Breen, in his article that looks at the iPad as a iPod, tested the iPad battery life when playing audio only. When he wrote his article, the iPad had run for over 43 hours and still had 71 percent of battery life left.
Application performance
To find out how the iPad's performance compares to other devices running the iPhone OS, I ran the same suite of tests used in our review of the iPod touch. I updated the iPod touch's OS version to the latest available, iPhone OS 3.1.3, and loaded the necessary apps onto the iPad. In four of the six tests, the iPad was the fastest device, with the latest iPod touch and the iPhone 3GS both taking first in one test each.
In our startup test, the iPad took 19.3 seconds to display the unlock screen, which was less than one second behind the iPod touch, which took 18.1 seconds. The iPhone 3GS took 28.5 seconds to start up-a result 48 percent slower than that of the iPad.
The biggest speed difference I found was in our Web page loading tests. The iPad took 11.1 seconds to load nytimes.com, which was 51 percent faster than its closest competitor, the iPhone 3GS, which took 22.8 seconds. The iPod touch came in third, taking 24 seconds.
In our app launch tests the iPad was impressively faster than the iPod touch in two of the tests, taking 29 percent less time to launch Peggle and 27 percent less time to load Star Defense. Launching PCalc Lite was a wash, with both devices presenting the calculator in 1.7 seconds. The iPhone 3GS was faster at loading PCalc, taking just 1.3 seconds to present the calculator. The iPhone 3GS was slower than the other two devices when loading Peggle, taking a full second longer than the iPod touch and 3.4 seconds longer than the iPad. The iPhone fared better in our Star Defense launch test, taking 20.6 seconds, a result that falls between the iPod and iPad's results.
Also impressive were the iPad's Sunspider test results using the iPhone OS's provided Safari browser. It took 10.1 seconds to complete the WebKit Sunspider JavaScript benchmark, which is 35 percent faster than the Sunspider times turned in by the iPod touch and iPhone 3Gs, which both took 15.5 seconds to complete.
We'll continue to test the iPad's battery and performance. Do you have suggestions for other tests you'd like to see run on the iPad? If so, leave them in the comments and we'll do our best to run them for you.
iPad speed tests
| | Startup | Peggle | PCalc Lite | Star Defense | Sunspider | Web page |
| --- | --- | --- | --- | --- | --- | --- |
| iPad (16GB, Wi-Fi) | 19.3 | 5.9 | 1.7 | 16.9 | 10.1 | 11.1 |
| iPod touch 64GB (2G, late 2009) | 18.1 | 8.3 | 1.7 | 23.1 | 15.5 | 24 |
| iPhone 3GS | 28.5 | 9.3 | 1.3 | 20.6 | 15.5 | 22.8 |
| iPod touch (2G, late 2008) | 22.7 | 13.6 | 2 | 27.7 | 33.4 | 41.4 |
| iPhone 3G | 32.5 | 23.4 | 3.9 | 33.5 | 40.8 | 47.5 |
| iPod touch (1G) | 30 | 22.9 | 3.1 | 34.2 | 44.9 | 60 |
| iPhone (2007) | 34 | 26.4 | 2.8 | 36 | 43 | 45.4 |
Results are in seconds. Best results in bold. Reference systems in italic.
iPad with Wi-Fi 16GB
Price When Reviewed:
$568
iPad (2010)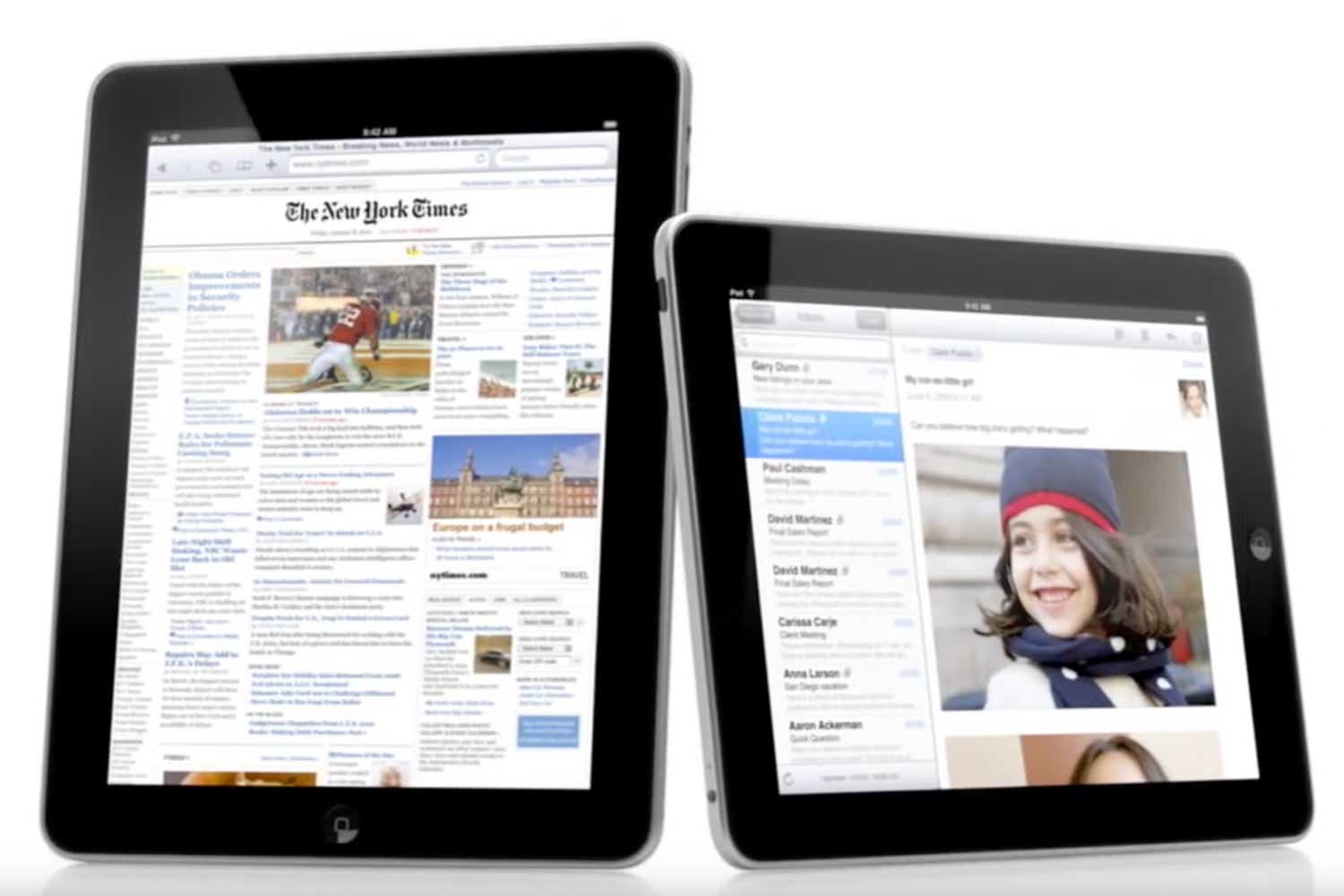 Read our full
iPad (2010) review