As we creep on toward the iPad launch, developers are scurrying about getting their apps ship-shape, consumers are twiddling their thumbs waiting for pre-orders to be announced, and print publishers are making preparations. Apple, of course, announced that its iBookstore would cater to books, but it seems that periodicals are going to have to make their own arrangements.
On Monday, a leaked memo revealed publisher Condé Nast's plans for a slow rollout of its magazines in iPad app form. The company already has an iPhone app and development team for GQ , its men's magazine, and it seems likely that the same basic format (articles and photos from the magazine plus extra, app-only content) will translate over to the iPad.
Condé Nast's planned release matrix has its iPad app for GQ coming out sometime in April, Vanity Fair and Wired in June, and Glamour and The New Yorker in late summer/fall. (Wired already showed off a potential prototype, constructed using Adobe's Flash.) Pricing will be variable at first, depending on advertisers and e-subscription count; the success of these initial offerings will determine whether the company follows suit with the other magazines in its catalogue.
Meanwhile, the Associated Press announced the construction of a new business unit called "AP Gateway," for the marketing and creation of digital products. AP, which currently has an iPhone app available, is using this new division to expand applications for smartphones and other devices as well as create and manage new content for specific events (like the Winter Olympics). An iPad app is already in the works and although no firm pricing is available as of yet, senior vice president and AP chief revenue officer Jane Seagrave mentions that the program may start out as a free service.
This is a new step for the Associated Press in terms of revenue generation; in the past it has relied almost entirely on fees paid for its stories by newspapers, broadcasters, and the like. With an expected 6 percent revenue decline in that area for its 2009 financial statement, the AP is toying with creative new ways of drumming up revenue—and for the first time, helping smaller newspapers deliver content instead of the other way around.
No doubt, this is only the first wave of iPad related publishing, but the AP and Condé Nast are making a fine start.
iPad (2010)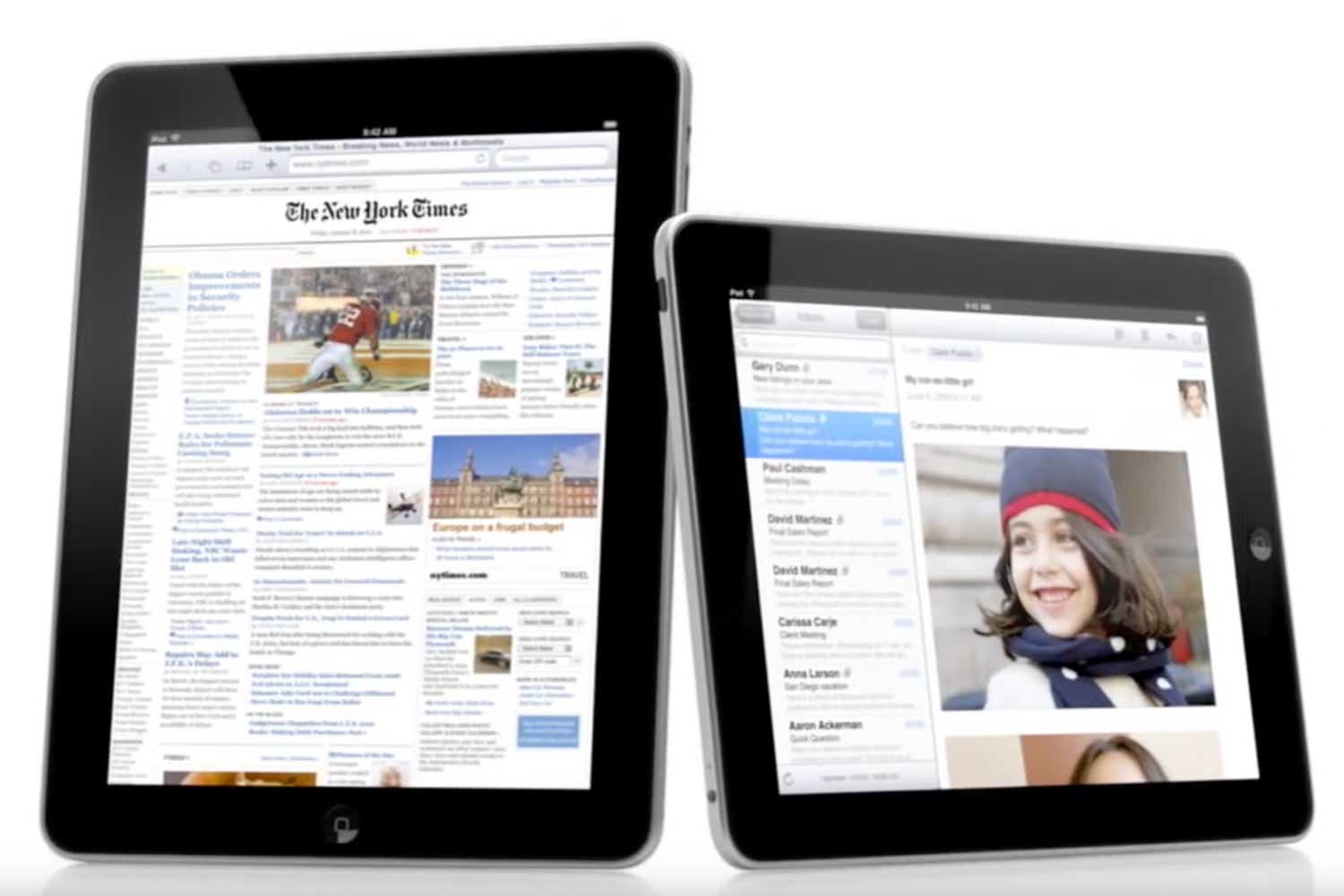 Read our full
iPad (2010) review
Note: When you purchase something after clicking links in our articles, we may earn a small commission. Read our affiliate link policy for more details.