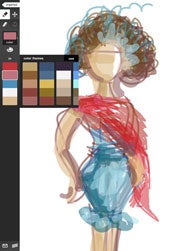 Adobe has released its first iPad app. Adobe Ideas is a free digital sketchbook app that allows artists to sketch ideas wherever they are. The results can be brought into Photoshop or Illustrator on a Mac back in the studio.
Ideas features simple vector-based drawing tools with separate drawing and photo layers. There are brushes for digital painting; you can control the size of a brush through the iPad's pinch/stretch gesture.
The app can automatically create harmonized color schemes based on photos or other images, in a similar way to Adobe's Kuler Website, or Pantone's myPantone Website and iPhone app.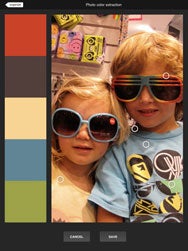 Adobe says that the zoom control works without displaying jaggies or big pixels. Other features include a vector eraser and 50 levels of undo. Finished sketches can be emailed as PDFs for use in other projects.