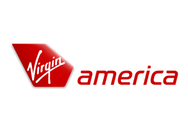 An unlikely combatant barged into the skirmish over the future of Flash on Tuesday: Virgin America. The airline unveiled its new Website, which replaces the use of Adobe's technology with similar HTML-based capabilities.
In a comment to the The Register, Virgin America CIO Ravi Simhambhatla specifically pointed to the iPhone, saying, "I don't want to cater to one hardware or one software platform one way to another, and Flash eliminates iPhone users." Simhambhatla further said that by the end of the year, Virgin hoped to be able to allow passengers at some airports to check in using electronic boarding passes displayed on their smartphones. (That capability is awaiting approval from the Transportation Security Administration.)
Having recently used my iPhone to try and check a flight status on Virgin America's site, I can say that it was possible but not exactly friendly, requiring navigation between the infamous blue bricks. There doesn't yet appear to be a mobile-specific version of the site, but one would hope that would be forthcoming, given Simhambhatla's statement that this is the "year of the mobile" for Virgin.
While Virgin may not necessary be a bellwether in the conflict over Flash, it's a significant data point nonetheless. Apple and Adobe have clashed repeatedly and vocally about the future of Flash, for reasons both technical and political. But given the immense popularity of the iPhone and iPod touch, which don't support the technology, and the forthcoming iPad, it does suggest that many companies are becoming more sensitive to the large number of their customers who will be using such devices.
Because, as we know, all it really takes in the corporate world is one executive with an iPhone to ask why she can't use the company's site on her device.