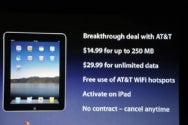 In an odd move, AT&T CEO Randall Stephenson said at an investor conference on Tuesday that the iPad would be primarily a "Wi-Fi driven device." This despite Apple's plans to release a 3G-enabled version that will run on AT&T's own network.
"My expectation is that there's not going to be a lot of people out there looking for another subscription," Reuters reports him saying.
Apple's 3G iPad won't appear until about a month after the Wi-Fi only versions hit the market, Apple CEO Steve Jobs said at the device's unveiling in January, due to regulatory hurdles such as FCC approval. But Jobs also said that the iPad would not require users to sign a contract with AT&T, instead letting them sign up for a prepaid $30 per month unlimited data plan or a $15 per month 250MB data plan. The 3G versions will also be more expensive than their Wi-Fi-only counterparts, to the tune of $130.
In fact, there has been no indication so far that a contract option would even be possible with the iPad, though there have been rumors that the wireless provider might flog a subsidized version. So either Stephenson is confused about the matter or he's alluding to something we haven't heard of yet.
This wouldn't be the first time the AT&T CEO has dropped details of formally unannounced plans: Stephenson said in November 2007 that a 3G version of the iPhone would appear the following year, about seven months before the iPhone 3G was announced.
Either way, it seems counterproductive for an executive to discount the usefulness of his own company's services. Part of this might have to do with the technological problems AT&T has suffered over the immense influx of iPhone-related traffic on the company's 3G network, and the resulting public relations fallout.
Even with the improvements the company is reputedly rolling out to its network, the addition of millions of more 3G-enabled devices might spell disaster for AT&T. The company, however, has said that it's well prepared for the iPad. Famous last words, perhaps?
iPad (2010)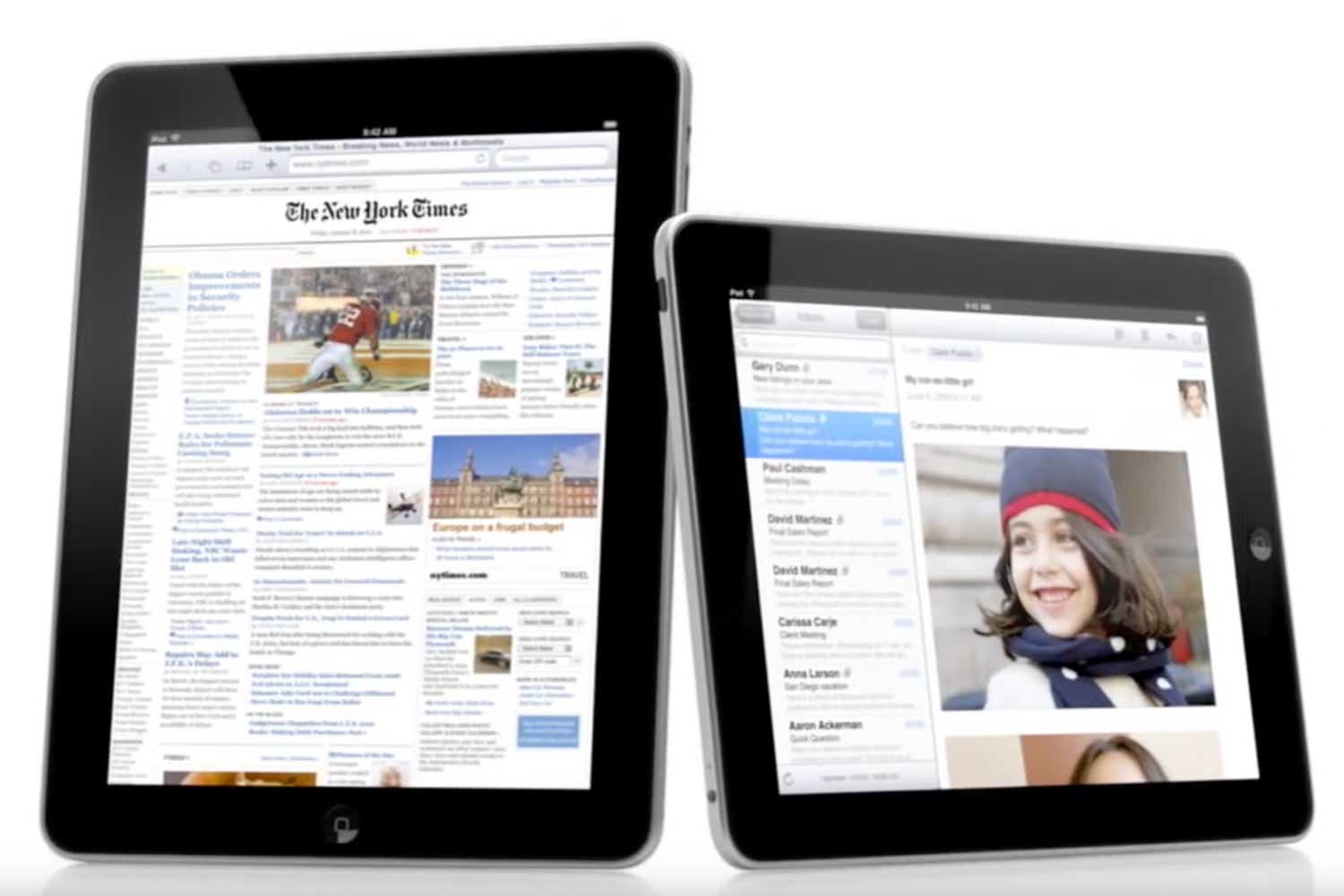 Read our full
iPad (2010) review