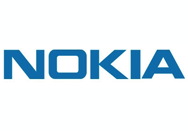 With all the attention focused on Apple suing HTC in the last few days, you might have forgotten that Apple has been embroiled in another legal dispute, instituted by rival mobile phone maker Nokia. But if you've been waiting to see those two companies duke it out in court, you'll have to wait a little longer: the Associated Press reported on Thursday that a federal judge has suspended the case.
The judge stayed litigation in the case pending the outcome of the International Trade Commission investigations that each company requested against the other. The investigation into Apple was announced by the ITC in late January, while the responding investigation into Nokia was launched late last month. After Nokia's first lawsuit, launched in October of last year, Apple filed a counterclaim in the Delaware district court, also accusing Nokia of patent infringement. Nokia subsequently launched a second suit, aiming to block importation of Apple hardware into the U.S.
The U.S. district court in Delaware is the site of Apple and HTC's court dispute as well. However, since Apple has also filed a complaint with the ITC over that matter, it remains to be seen whether the HTC court case will meet a similar fate to the Nokia dispute.