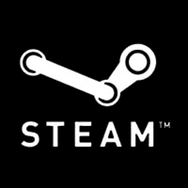 Like most Mac-slinging gamers, I'm forced to resort to Boot Camp to satiate my penchant for playing hero, monster, and zombie apocalypse survivor.
I've thought a lot about the doors that Steam, Valve's online store for Windows games, could open for gaming on the Mac, and now that it's all but confirmed to be on its way, I'm thinking even more about it. Why is now the right time? Why did Valve tease this specific handful of games? Will 2010 go down as the year the Mac finally plays with the big dogs?
The reasons behind Valve's move aren't necessarily cut and dry. "The Mac is finally popular enough for game-makers to take notice," you might say, but I don't entirely buy that. The most optimistic numbersI've seen for the Mac's market share, from a web statistics firm of all places, are 11 percent in the U.S. Apple is said to have about five percent in the UK, and total worldwide market share is estimated to be around 4.5 percent. That might be high for Apple, but it's clearly small potatoes when positioned against Windows.
Furthermore, a glance at recent Mac sales shows that Apple CEO Steve Jobs wasn't kidding at January's iPad launch when he described Apple as a "mobile devices company." According to Apple's fiscal Q1 2010 report, about two-thirds of its recent Mac sales are notebooks which, aside from a few exceptions, are not typically known as gaming powerhouses, no matter who makes them. While Apple does not break down Mac sales by model, it does boast in in its stores that the 13-inch MacBook and 13-inch MacBook Pro (both wielding the same comparatively weak NVIDIA GeForce 9400M graphics card) lead the pack.
So I asked myself again: why did Valve pick a time like this to embrace the Mac?
Apple bridged the gap years ago
Thanks to Apple's transition to Intel CPUs in 2006, these days a Mac's interior hardware has more in common with a PC than ever, making gaming in Boot Camp a popular workaround for Mac users. But getting cozy with the same chips that power PCs has also made platform conversions easier.

From a technical perspective, technology like Cider, Transgaming's "Portability Engine," makes it much easier for developers to bring games to the Mac, including recent titles like Dragon Age: Origins. And software such as CrossOver Games even allows Mac users to play some PC games natively on their Mac, without needing to install Windows.
Fewer hurdles to jump through also means porting games to the Mac looks better from a financial perspective. So, instead of waiting five to six years for a major title to be ported to the Mac, games like BioShock were brought over in just two years. Granted, that's still a long time, especially in the gaming world, but it's progress.
The PC game industry is thirsty for new blood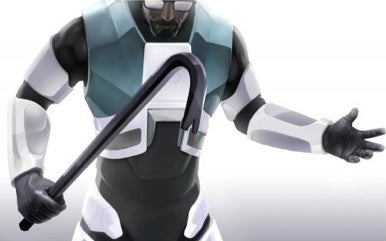 With the rise in popularity of frightfully powerful gaming consoles like Sony's PlayStation 3 and Microsoft's Xbox 360, a ton of gamers have dropped their mice and keyboards in favor of wireless controllers and HDTVs. Combine this exodus with the above hardware transition and the fact that Apple's sales have done nothing but go up the last few years, and it's not hard to see a perfect storm brewing.
The opportunity is apparent. Not only can Valve plant its flag for serious gaming on the Mac, but with Steam, it has the potential to to become the major gaming dealer for the platform. Sure, Apple has its App Store and portable, casual, 99-cent gaming on the iPhone and iPod touch, but it's never shown a real interest in gaming on the Mac.
Valve, on the other hand, sees a chance to expand its vast empire of PC gaming to an entirely new audience: Mac users who want to both work and play in the same OS. And in that case, even a paltry single-digit percent market share means possibly hundreds of thousands of new customers for Valve.
This is the first baby step
While the arrival of Valve and its Steam store on the Mac is good news just about any way you slice it, this is still a baby step for Mac gaming.
And Valve is still playing a cautious game. The teaser images that it released on Wednesday only use characters from Valve's own games—Half Life 2, Team Fortress 2, Portal, and Left 4 Dead. Note that these games are anywhere from two to six years old (Left 4 Dead and the original Half Life 2, respectively), so they'll probably run pretty well on even a moderately equipped MacBook that's nearing the end of its AppleCare coverage. It's also worth noting that all of these titles are built upon Valve's own Source engine, meaning less output on the company's part to transition several titles.
But as of yet there's no word on whether even a single third-party publisher is on board, and there likely won't be at least until next week's Game Developers Conference, where most expect to hear an official announcement from Valve. Whether newer games like Star Trek Online or Modern Warfare 2 will be present to push the limits of gaming on the Mac is similarly a mystery. Nor do we know if Apple has finally warmed up to game developers on the Mac as it has on the iPhone and iPod touch. A Valve co-founder made waves in 2007 when he complained about Apple's hot-and-cold attitude towards gaming, but there's been no word from either party since then, and no word from Apple, about a shift in its approach.
All said, Valve's arrival on the Mac is great news for all involved. Now really does seem like the right time to "get in on the ground floor," as the 2 a.m. infomercial salesmen are so fond of saying. There are plenty of other questions to answer, such as whether customers will need to re-purchase games they already bought through Steam on the PC in order to play them on Mac OS X.
But already it seems as though Valve could not have chosen a better time to go full steam ahead on the Mac.