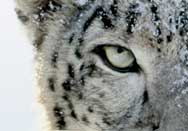 If you've been interested in becoming an official Mac developer but shied away from high membership fees, this might just be your lucky day.
On Thursday, Apple sharply cut the cost of its Mac Developer Program, dropping the price to just $99 a year. Previously, the only way into the program was by buying Apple Developer Connection Select or Premier memberships ($499 and $3499 respectively). Why the drop in cost? According to Apple, it's in response to the success of the iPhone Developer Program ($99/year to join) and the potential crossover for those apps into the world of the Mac. While not a large factor by any case, I'm sure a renewed look at the Mac's gaming potential didn't hurt either.
Current ADC members retain all their assets and features until the expiration of their membership. At that time, they can either cease their development, or sign up for the new Mac Developer program. If you're an ADC member who signed up or renewed before February 1st, email Apple to discuss refund information.
It's still unclear exactly what's changing or being eliminated as a part of this new program. From what we're hearing, it appears that the discounts available from the ADC Hardware Purchase Program won't carry over to the new membership; current ADC members will still be able to order through the program if they haven't used their discount yet this year. In addition, we don't know yet if the new Mac Developer Program will offer any sort of admission discounts for Apple's annual Worldwide Developers Conference.
What hasn't changed: you still need to be 18 or older to join the program, and can register for an individual or company membership.
Here's Apple's complete statement on the matter:
"Modeled after the highly successful iPhone Developer Program, we've relaunched the Mac Developer Program to offer members technical resources, support, access to pre-release software, developer forums and more, all for just $99 per year. As our developer base continues to grow in leaps and bounds, we're working hard to ensure we provide our developers with everything they need to create innovative applications for both the iPhone OS and Mac OS X."