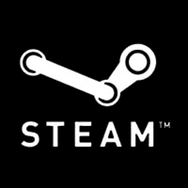 Well, that was quick. After gamers found "evidence" that Valve may bring some of its wildly successful gaming products to the Mac, and Valve teased as much last week, we now have official confirmation. Valve is coming to the Mac in a big way.
In a press release Monday, Valve announced that Steam, its "Source" gaming engine, and a number of its most popular titles will be available on the Mac in April. Selections from Valve's library that will be available at launch include Left 4 Dead 2, Team Fortress 2, Counter-Strike, Portal, and the Half Life series.
Valve also announced that game licenses can transgress platforms, so any game that you purchased for the PC will also work once it comes to the Mac, with no additional fee.
Valve will bring Steam, its wildly popular Windows game marketplace, to the Mac as well, and it sounds like third-party publishers are on board:
"Our Steam partners, who are delivering over a thousand games to 25 million Steam clients, are very excited about adding support for the Mac," said Jason Holtman, Director of Business Development at Valve. "Steamworks for the Mac supports all of the Steamworks APIs, and we have added a new feature, called Steam Play, which allows customers who purchase the product for the Mac or Windows to play on the other platform free of charge. For example, Steam Play, in combination with the Steam Cloud, allows a gamer playing on their work PC to go home and pick up playing the same game at the same point on their home Mac. We expect most developers and publishers to take advantage of Steam Play."
This should be great news for Mac gamers who have become accustomed to using Boot Camp or building an entirely separate Windows PC. Valve notes that they specifically wanted to go with native development solutions, and not just emulation, which rarely yields a great experience. The company also confirmed that its upcoming Portal 2 sequel will be its first official simultaneous release for Mac OS X and Windows.