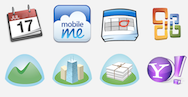 Remember iCalShare? The calendar-sharing site—once touted by Steve Jobs during a Macworld Expo keynote—seemed to have vanished for a while, but it's now back, and even easier to use. iCalShare now provides more than 3,500 free calendars in 40 categories, with its search tool and interface both undergoing improvements in its latest incarnation.
iCalShare lets you create an account and subscribe to any of the calendars generated by its users. The events in calendars to which you've subscribed automatically get added to the calendar you maintain in a variety of desktop or Web apps including iCal, Google Calendar, and Microsoft Office. iCalShare takes the drudgery out of manually adding holidays, sports schedules, or academic calendars to your calendaring application.
Anyone with an account can create a calendar to share; you just have to use the iCalendar (.ics) format. The site itself doesn't allow for calendar creation, and it doesn't host or publish calendars either. You'll have to find other resources to do those things. This site is designed to facilitate calendar sharing.
iCalShare is a labor of love by its founder, Patrick Crowley. Launched in 2002, it garnered quite a bit of press. But after its initial splash, the site lay dormant for a long while as Crowley took on other projects.
Its return is a welcome one for those of us who have trouble keeping our calendars up-to-date and useful. So if you're looking for the San Francisco Giants' schedule, a list of Irish school holidays, or a calendar that shows the phases of the moon, iCalShare is worth a tour.
Note: When you purchase something after clicking links in our articles, we may earn a small commission. Read our affiliate link policy for more details.