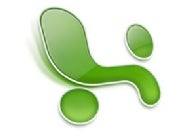 Microsoft rolled out minor updates to the 2004 and 2008 editions of its Office suite of productivity tools on Tuesday that patch a security vulnerability in the Excel spreadsheet application.
According to a Microsoft security bulletin, seven privately reported vulnerabilities in Excel could allow remote code execution if a user were to open a specially-crafted file. By exploiting those vulnerabilities, an attacker could gain the same user rights as a local user.
Those vulnerabilities are addressed with Tuesday's dual release of Microsoft Office 2008 for Mac 12.2.4 Update and Microsoft Office 2004 for Mac 11.5.8 Update. Both updates include fixes for what Microsoft describes as "vulnerabilities that an attacker can use to overwrite the contents of your computer's memory with malicious code."
There's more to the 12.2.4 update for Office 2008 than just a security patch, however. According to Microsoft's release notes, the update also improves stability by fixing an issue that could cause Excel to close unexpectedly if corrupted fonts are present, a user inserts a row or value into a calculated column, or a user drags the scroll bar when Excel displays trendlines. In addition, the update promises to fix an issue that caused slow performance with certain printer drivers in Snow Leopard while also fixing an issue in which multiple line values in a single cell appear in separate rows when the contents are saved as a text file and then opened in Excel.
The 221MB 12.2.4 update for Office 2008 and the 9.7MB 11.5.8 update for Office 2004 are both available from Microsoft's Website.
In addition to the two Office updates, Microsoft rolled out two other updates on Tuesday. Microsoft Entourage 2008 for Mac, Web Services Edition 13.0.4 now synchronizes notes, tasks, and categories with Exchange Server. The update released Tuesday—which is aimed at Office 2008, Entourage 2008, and Office 2008 Special Media Edition users—also enables logging that can be used for diagnostic purposes.
Microsoft Open XML File Format Converter for Mac 1.1.4 is an update to the utility that lets users convert Open XML files created in Office 2008 for Mac or Office 2007 for Windows. Microsoft's release notes offer scant information on what's new in this 45MB update.
Updated at 11:20 a.m. PT with more information on the Microsoft Entourage 2008 for Mac, Web Services Edition and Microsoft Open XML File Format Converter for Mac updates.
Note: When you purchase something after clicking links in our articles, we may earn a small commission. Read our affiliate link policy for more details.