AirPods are made to work seamlessly with other Apple products–your iPhone, iPad, Mac, or Apple Watch. If you spend a lot of time in the Apple ecosystem, this tight integration makes them really appealing.
But underneath it all, they are just a wireless Bluetooth headset and you can connect them to other Bluetooth devices, even Android phones, you just won't get some of the fancy features. So that means you can use them with your PlayStation 4 or 5 or Xbox One or Series S/X, right?
Well, no. At least, not easily. If you want to use your AirPods with your console we have some bad news and some good news.
We also discuss how to use AirPods with a Nintendo Switch separately.
Apple AirPods Pro (2nd generation)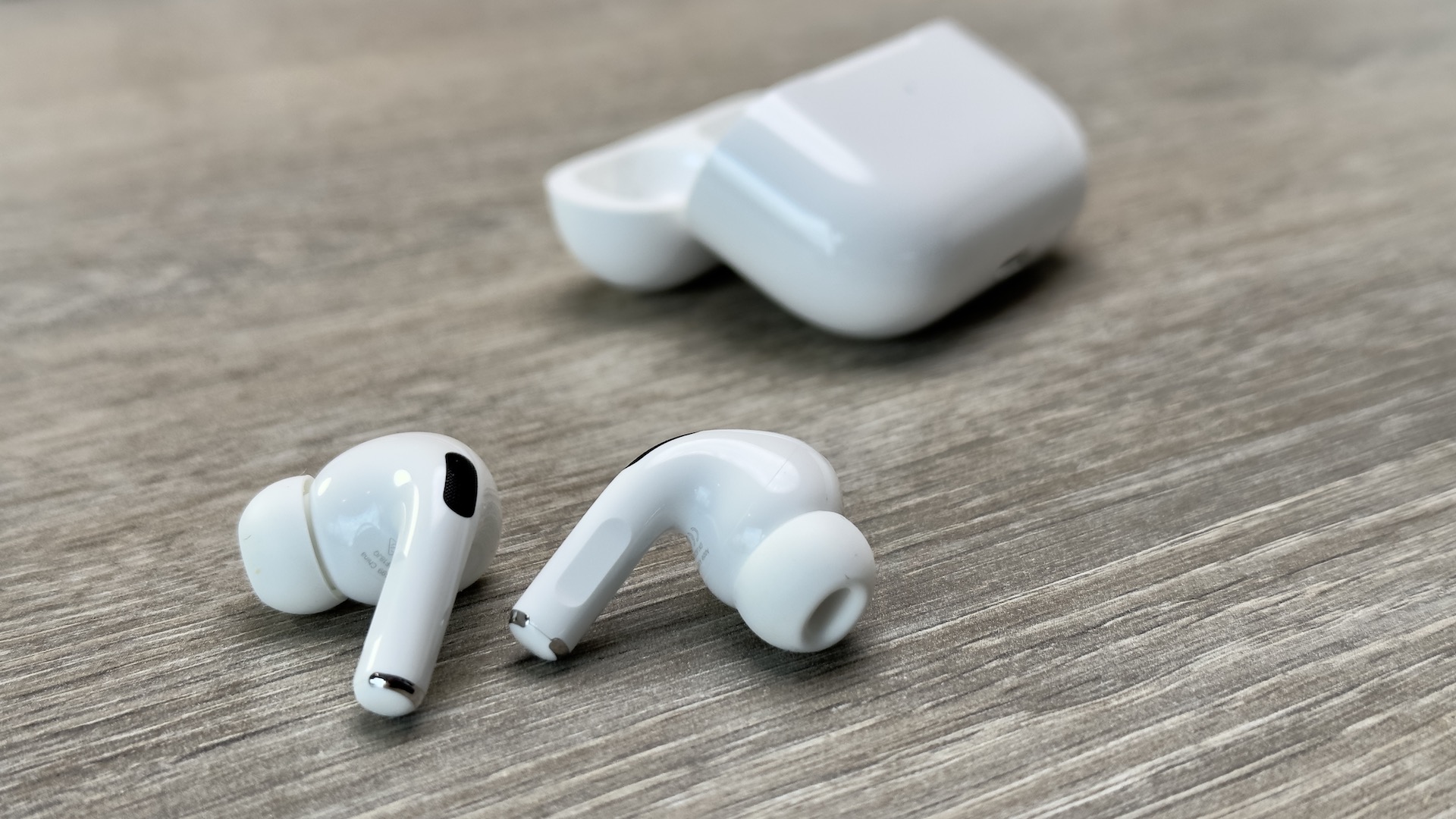 Price When Reviewed:
$249
The bad news: They're not compatible
Recent PlayStation consoles don't work natively with Bluetooth audio devices (outside of Sony's own PlayStation headsets), and neither do Xbox consoles.
It would be great if you could just open your console settings and pair your AirPods, but that's not going to happen. It's not Apple's fault–you can't connect any other Bluetooth headsets, either!
The good news: There are workarounds
What you're going to have to do is output audio via some other supported method to a Bluetooth dongle–something that takes audio input from some outside source and transmits it via Bluetooth.
There are USB dongles and dongles that have a 3.5mm headphone jack. The PlayStation consoles generally support USB audio, but Xbox consoles do not (outside of specially licensed third-party USB headsets).
For Xbox, the Uberwith Bluetooth transmitter is a great choice, as it snaps snugly onto the bottom of your controller where the audio output jack is. There are plenty of other brands available, and any Bluetooth adapter that works with a regular 3.5mm headphone jack should work. But this is unsupported, so your mileage may vary.
You can do the same with the PlayStation controller—Uberwith makes a controller snap-on adapter similar to that for the Xbox—but PlayStation consoles support USB audio output, so a USB Bluetooth audio dongle is probably a simpler and more elegant choice.
This Skull & Co. AudioStick has a nice form factor and supports AptX (useful with many brands of Bluetooth headphones other than AirPods), but there are plenty of USB-C and USB-A options out there.
Whichever adapter you choose, you'll need to hook it up to your console (or controller) and then pair your AirPods with it. Every adapter will have a different way of entering pairing mode, but once you do, open the lid of your AirPods case with the earbuds inside then press and hold the pairing button on the case for several seconds. You'll know they're in pairing mode when the status light flashes white.
AirPods (3rd generation)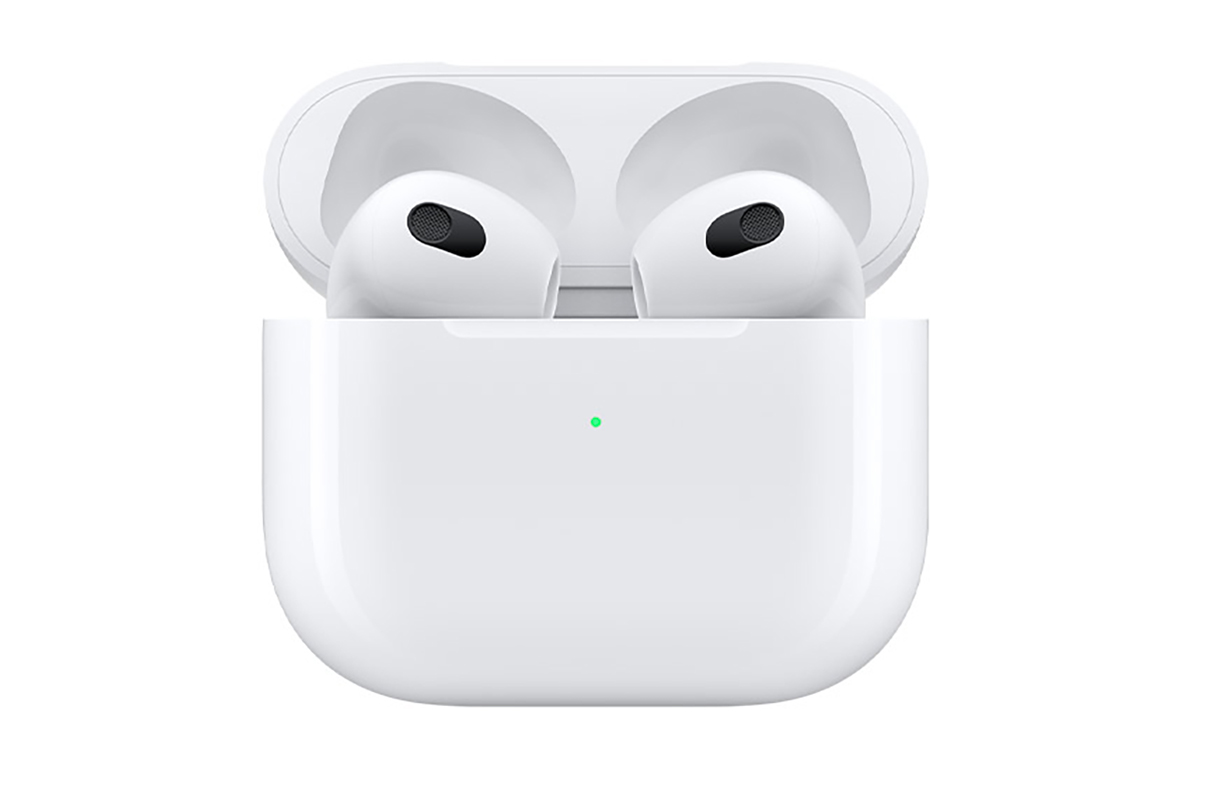 Price When Reviewed:
$179
The simple solution: Connecting through your TV
Many of today's TVs support Bluetooth audio output, so as long as your Xbox or PlayStation (or any other device) is sending audio to your TV over HDMI, you can probably just pair your AirPods to your TV.
The process for doing this will be different for every TV. You'll have to open the menu, find the audio output settings, and choose whatever option is for Bluetooth audio output. For an LG C1 or C2, for example, you open the menu, choose Sound, then Sound Out, then Wireless Speaker, and finally Bluetooth Device.
When you get to the part where you pair a Bluetooth audio device to your TV, you'll want to open your AirPods case (with the buds inside), then press and hold the pairing button for several seconds. This makes them discoverable to be paired via Bluetooth. You'll know you did it right when the status light on the charging case flashes white.