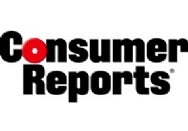 I have the greatest respect for the men and women behind Apple's tech support. Despite having one of the toughest jobs in the industry, they've always been extremely efficient and courteous in solving my own problems.
It seems Consumer Reports subscribers feel the same way. In a survey with four categories—problem solved, phone waits, phone staff and online support—3,685 subscribers ranked Apple number one in laptop tech support and 3,711 ranked Apple number one in desktop tech support. The combined scores are ranked out of 100, with differences of 7 points not considered meaningful. Apple was the only company to earn the highest Consumer Reports individual rating (that coveted red circle with the little dot in the middle) for any category—and it earned them for all four categories for both desktops and laptops!
For laptop tech support, Apple scored 86 out of a possible 100, putting them above "very satisfied" (80) on average. In second was Lenovo for laptops at 63, followed by Toshiba at 60, Dell at 56, HP/Compaq at 53 and Acer/Gateway/eMachines dead last at 39.
For desktop tech support, the numbers were roughly the same, sometimes one point higher. Apple scored 87 out of 100, Dell was second at 55, HP/Compaq at 53 and Acer/Gateway/eMachines at 39.
Apple's numbers are slightly up from last year, but still within the Consumer Reports margin of error. For 2009, Apple scored 81 for desktops and 84 for laptops. Everybody else scored roughly the same within Consumer Reports' margin of error, except for Gateway, which dropped precipitously after merging with Acer and eMachines.
More detailed results for laptop tech support and desktop tech support are available to Consumer Reports subscribers only.