We've talked about the glory and promises of OnLive in the past—it's the online gaming system that promises to let you play your favorite games whenever, wherever, and on whatever device you want. Now the gaming revolution has a street date, too: June 17, 2010.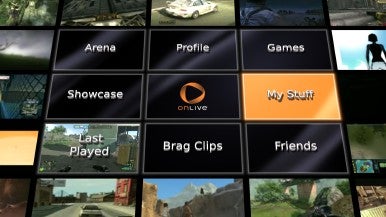 At launch, OnLive will be available to Mac and PC users via a browser plug-in that will let them play games hosted from OnLive's servers. OnLive also promises that public availability of its MicroConsole device, which will let you play games on your TV, will be announced later this year and other devices will be added subsequently. OnLive also allows for multiplayer between all of its users, regardless of platform.
In addition to the hardware and software, OnLive is a service: like other online gaming services, you'll get gamer tags, profiles, the ability to make lists of friends, and chat—but the kicker is that all of this is done via live video. (That's potentially a little off-putting to anybody who's spent time on a service like Xbox Live—sometimes you want to kick back and play a game without feeling like you're delving into the world of Chatroulette.)
Of course, services come at a cost. OnLive will run $15 per month, though deals such as multi-month pricing will be announced before the service officially launches in June. In addition, you'll have to rent or purchase the titles that you want to play, though the company has not discussed specific pricing yet.