Toon Boom Animate 2 announced
Toon Boom Animation has announced the upcoming release of Toon Boom Animate 2, a new version of its vector-based professional animation package. The upgrade offers more power and flexibility for creating traditional, digital, cut-out, and Flash-style animation.
New features include: fast distribution of character parts to layers; easy adjustment of velocity on multiple character parts; efficient creation of richer-looking ambiance; full SWF export with effects; direct import of scanned drawings via TWAIN; and text capability.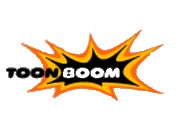 As a unified package, Toon Boom Animate lets you to draw or import scanned drawings, color, animate, synchronize sound, set camera moves, apply effects, and render your projects in popular output formats. Changes can be implemented in real time at any time during the production process without having to switch between applications.
The new upgrade offers advanced Flash animation features such as symbols, pegs, morphing, hierarchy-based rigging, forward and inverse kinematics, and advanced lip-syncing. In addition to its Flash shortcut set, Animate is designed to fit nicely with Adobe products and animation techniques. Animate's smart Color ID system, palette management, and painting tools are significant time-savers, according to the company. The program also features an integrated camera tool that lets you animate over time and create depth effects.
Toon Boom Animate 2 is available at a pre-launch price of $550, which is valid until March 21. Beginning March 8, 2010, all new clients can receive a Toon Boom Animate 1 product code. Their Animate 2 product code will be automatically registered and emailed to them upon product release, enabling them to download the new package. When the pre-launch price expires, the program will revert to the regular price of $700 for the full package, and $300 for the upgrade.
The software runs on Intel Macs running OS X 10.5 and 10.6.
Smith Micro launches Poser Pro 2010
Smith Micro Software has released Poser Pro 2010,an upgrade to its 3D software package that lets professional artists and production teams add 3D characters to their projects. The package is targeted to artists who create photorealistic images for industries such as architecture, advertising, film, television, and social networks.
Poser Pro 2010 is designed to simplify character design with features such as a Talk Designer, Walk Designer, Morph Brush, Face Room, Dynamic Hair and Cloth Tools, and more. It ships with more than 2.5GB of ready-to-use content such as pre-rigged and fully textured 3D characters.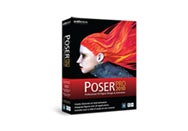 "Used as a standalone character animation system or as a key component in a larger production pipeline, Poser Pro 2010 makes it easy for content creation professionals to add 3D characters to their projects," said Steve Cooper, senior product manager of graphics solutions for Smith Micro Software. "Fundamental to Poser Pro 2010 is the ability to integrate characters within other popular applications such as 3DS Max, Maya, and Cinema 4D, using the industry-standard Collada. Artists can create 3D humans, monsters, robots, or animals using Poser's custom character tools and then seamlessly populate scenes and landscapes. The ability to easily create characters for use in multiple applications offers greater flexibility and enables Poser Pro users to reduce time and resources in the development cycle."
Poser 2010's new features include the following:
Enhanced user interface, featuring a more efficient tool layout and configurable work environment.
Content management system, which allows easier access to content collections with the ability to search both a library's content and Smith Micro's online market Content Paradise by category and keyword. There's a hierarchy list view and more detailed pop-up expanding previews.
Indirect lighting, which includes the ability to combine indirect diffuse illumination with improved irradiance caching and path tracing. Poser Pro 2010 renders images with realistic global illumination, the company states.
Improved rigging system, which includes multiple Falloff Zones and Joint Strength preview so users can rig problem areas, such as hips and shoulders, with more precision, for more realistic bending figures.
Figures, which ncludes eight new, ready-to-pose 3D human characters. These are offered in different ethnicities and body types to provide artists with multiple starting points for their creations.
More than 1GB of new content and 1.5GB of previously released, ready-to-use 3D scene assets.
Render of PSD layers, wherein Poser Pro 2010 renders Photoshop layers for a scene's Normal, Position, Z-Depth, UV, and ToonID, a great asset for users compositing Poser content using Adobe Photoshop and After Effects.
Dependent Parameter Tool, a new tool that allows artists to create, modify, and edit master parameters within a scene. Complex interactions can be created, such as full- and partial-body morphs, advanced body controls, and parameter-controlled scene assets.
Cross-Body Part Morph Tool, which enables artists to create effects such as muscle bulges, scales, bumps, horns, veins, wounds, and surface details across multiple body parts.
StuffIt Connect and Facebook image uploading feature direct from Poser Pro lets users distribute renderings and collaborate with clients as well as share images with their contacts.
Physically correct light falloff, which features control spot and point lights to more closely reproduce realistic light falloff from full bright to dark.
Tone mapping and exposure to help artists control bright or dark areas within an image to produce higher-quality, final renderings with better contrast.
Normal mapping, which allows users to add fine detail to object surfaces, making them appear more intricate without additional polygons.
Wardrobe Wizard, which allows artists to re-use existing clothing assets by fitting them to the new Poser 8 character set.
wxPython support, which enables third-party developers to create more advanced plug-ins that can be fully integrated into Poser's user interface.
The program runs on Mac OS X 10.4, 10.5, or 10.6, with the latter two required for 64-bit rendering. It works with a G4 processor, but the company recommends an Intel Core Duo.
Poser Pro 2010 is available from the Smith Micro online store as well as from resellers, catalogs, and distribution partners. Existing customers can use the company's Website to upgrade their software. Poser Pro 2010 costs $500, with upgrades from the previous version at $200. Users who purchased licenses for both Poser 8 and Poser Pro can upgrade to Poser Pro 2010 for $50 until March 31, 2010. On April 1, this upgrade price will jump to $70. Existing Poser 8, 7, and 6 users can purchase Poser Pro 2010 for $250.
Autodesk announces Maya 2011
Autodesk has announced Autodesk Maya 2011, the latest version of its 3D animation software.
The new version features a new user interface, 3D editorial capability, and an enhanced skinning workflow. It runs on Intel Macs with OS X 10.6.2 or higher.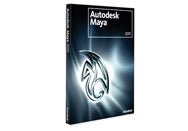 "Maya continues to help artists set new standards in entertainment with credits such as Avatar and Uncharted 2: Among Thieves," said Stig Gruman, Autodesk vice president of digital entertainment. "The 2011 release is a key milestone for Maya. With a new customizable UI and a new graphics architecture, Maya strengthens its position as a foundation for modern film and game pipelines. The innovative 3D editorial timeline helps communicate and validate the creative vision behind a project and enables previsualization and virtual moviemaking workflows for users."
Key new features include:
Redesigned user interface. Maya 2011 has a new look and feel that the company says is simpler to customize, featuring dockable elements and improved editors.
High performance core. The program features a redesigned graphics pipeline to deliver better performance for complex scenes and to improve the quality of the viewport feedback.
64-bit availability. Mac OS X users can access considerably more memory to handle larger and more complex scenes with the new 64-bit capability.
Accelerated 3D editorial. The software's new Camera Sequencer adds powerful multicamera editorial capabilities to facilitate pre-visualization and virtual moviemaking production with a Maya timeline.
Enhanced skinning workflow. Creating believable characters is easier with a new, dual quaternion option for smooth skinning, interactive volume binding, enhancements to the Paint Skin Weights tool, deformer weight mirroring, and surface falloff mode for the Wrap deformer.
Improved Maya composite. A new Vector Paint feature in Maya Composite improves its paint and rotoscoping capabilities. Now, animatable and trackable paint strokes can be used to paint colors and reveal or clone data across a sequence or on a per-frame basis.
From March 11-13, 2010, the Virtual GDC event on the AREA community site will feature Maya 2011 product demonstrations and customer presentations live from the Autodesk Game Developers Conference booth.
More information is also available on AREA blogs: Cory Mogk's Mayalicious, Steven Roselle's My Oh Maya!, and Duncan Brinsmead's Duncan's Corner. Videos of the new features are available on the Autodesk You Tube channel.
Maya 2011 will be available in English and Japanese in April 2010. A standalone license is $3,495, with an upgrade price of $1,745 from the 2010 version. Autodesk Subscription is available with the product or upgrade purchase for $595 per year. International pricing may vary.
The program will also be available as part of the Autodesk Maya Entertainment Creation Suite 2011. The Suite offers customers Maya 2011 with Autodesk Mudbox 2011 and Autodesk MotionBuilder 2011 software.