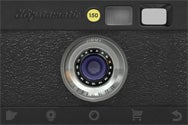 There are 2,920 photography apps available in the App Store, and more are being added every day. Sorting through and testing each new release—every faux film filter, cropping, and tilt-shift tool—could amount to a full time job. Thankfully, Glyn Evans narrows it down for you on his site iPhoneography.com.
Evans started iPhoneography.com in November 2008, calling it "just another iPhone photography blog." A year and a half later and iPhoneography.com is the iPhone photography blog, with around 30,000 visits a month and over 1,200 posts to date. The blog is constantly updated with entries on new and interesting photography apps, as well as the latest iPhone photo app news. Some newly released apps are given full reviews, while others are just presented with minimal commentary and the occasional warning about bugs. Mixed in with the app posts are some of Evans's own iPhone photographs and periodic showcases of talented iPhone photographers.
A lifelong photography enthusiast living in the UK, Evans balances managing his site with a day job in IT. After purchasing his first iPhone, Evans mostly ignored the 2-megapixel camera, sticking with his trusty Canon 400D and Powershot A710. It wasn't until the app store began filling up with third-party photo editing software that Evans saw the potential of the iPhone's camera. These days he rarely uses a camera, or photo editor, that isn't on his iPhone.
I caught up with Evans last month at PMA in Anaheim where he was the star attraction at the Mobile Photo Apps Pavilion, giving hourly demonstrations of various iPhone image editors to a small audience. The fact that one of the largest photography trade shows in the U.S. had flown in an iPhone photographer for three days of presentations is a testament to how much the hobby has taken off, and evidence that mainstream photo companies are starting to pay attention.
Even with a constant influx of new apps to test, Evans still has a small number of favorites. He took a break between presentations to share some of his current picks: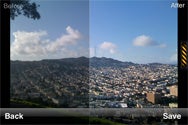 Perfectly Clear An instant photo correcter, the $3 Perfectly Clear app sharpens and brightens any iPhone photo. The real satisfaction of Perfectly Clear is seeing the split-screen, before-and-after versions of your image. What you thought was a decent image before usually looks dingy compared to the final product. You can adjust various settings including exposure, sharpness, and contrast.
Hisptamatic The latest craze among vintage-film-loving iPhoneographers is Hipstamatic. This $2 app takes the analog/iPhone connection a step further, adding unpredictable (and irreversible) film character to photos by turning your iPhone screen into an old film camera with interchangeable film, flash, and lens options. You can purchase additional "equipment" from within the app. All told there are 216 possible effect combinations.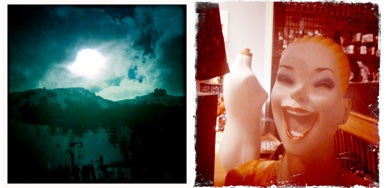 The Classics AutoStitch Panorama and Color Splash have been available in the App store a while, but their popularity hasn't waned. Each app does exactly what its title suggests. AutoStitch ($3) creates panoramas from a series of overlapping iPhone photos, and Color Splash ($2) turns your entire image black and white and allows you to selectively pick what colors to bring back.
The B&W Apps There is a daunting number of black and white photo apps in the App Store. After a few minutes of browsing it becomes difficult to tell them apart. Evans has two go-to favorites he uses on his images: Spica-Super Monochrome ($1) does one trick, and it does it well. It turns images into grainy, high-contrast, black and white shots that look they were taken with an old-school film camera. Vint B&W is one of four apps in the popular Vint series. Evans thinks Vint is the best B&W app, with good tones and the ability to take nice photos even in dark conditions.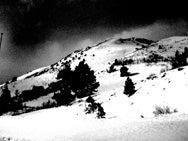 Evans has even teamed up with developers to create his own iPhone app, Format126. The free app is a throwback to Evans' first camera, a Kodak Instamatic. The app's primary function is to crop images into a perfect square (like the square format 126 film), though it also includes a collection of film filters and effects.