Editor's Note: The following article is reprinted from Network World.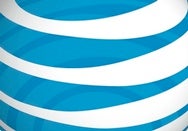 AT&T chairman and CEO Randall Stephenson was awarded a compensation package valued at $20.3 million in 2009, according to documents filed Thursday with the U.S. Securities and Exchange Commission.
His total compensation increased 35 percent compared to 2008, when his pay package was valued at $15 million.
Stephenson's 2009 salary was $1.45 million, which is up slightly from $1.42 million in 2008. He earned a $5.85 million performance-based cash bonus in 2009. The year before, Stephenson turned down a cash bonus—which the board determined he had earned—"in light of the economic environment and the workforce reductions," AT&T disclosed in last year's proxy statement.
The bulk of his 2009 pay package came in the form of performance-based stock awards, which were valued at $12.1 million at the time they were granted (down 8 percent from $13.2 million in 2008).
Stephenson also received $864,632 in perks and other compensation (up from $376,248 in 2008). His perks included $215,954 for club memberships, $86,045 for personal use of company aircraft, $76,253 for home security, $27,350 for communications, $26,591 for auto benefits and $14,000 for financial counseling.
As a company, AT&T reported revenue of $123 billion in 2009, a decline of less than 1 percent compared to $124 billion in 2008. Net income came in at $12.8 billion, a decline of 2 percent compared to $13.1 billion in 2008.
Stephenson's total pay is calculated using data supplied in a proxy statement filed with the SEC on March 11. The following figures are taken from the summary compensation table: salary, non-equity incentive plan compensation, nonqualified compensation earnings and all other compensation (perks). Added to those figures is the estimated value of stock options and awards granted during the year; that figure is taken from the table that summarizes grants of plan-based awards. The calculations don't include changes in the value of pension benefits or changes in retention plan value.