While select PC gamers have been able to enjoy the StarCraft II beta for a few weeks now, Blizzard will soon be letting Mac owners in on the fun, revealing that a beta for that platform is in the works, with a projected April start.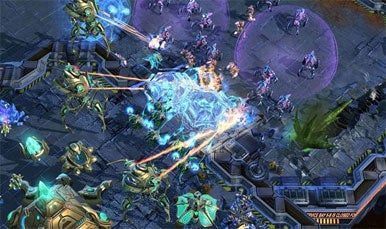 However, it seems as though the term 'Mac gamer' may soon cease to be an oxymoron. Last week, Valve revealed that its Steam service would be coming to Apple's line of computers, bringing many of the PC's top titles to the gaming-light platform. This weekend, a chat with StarCraft II developers seemed to indicate that Mac owners may soon have access to the holiest of PC gaming experiences—the closed beta.
In a Twitter-based Q&A held with its fans, the official StarCraft account received a question about the status of a Mac beta, to which Blizzard replied "We are currently working on a Mac version of the beta and hope to release it sometime in April. Hang in there!!" While the game is currently planned for release on both PC and Mac platforms, only PC owners have been able to take part in the game's beta, which began a month ago.
Mac owners, are you considering picking up StarCraft II when it comes out? Will you try part in the beta?