What's better than an awesome flying drone? You already know the answer, right? Two awesome flying drones!
That's why this deal packages up two of the coolest drones around to build out your own personal aerial armada with this Alpha Z Pro 4K and Flying Fox 4K Wide-Angle Dual-Camera Drone deal.
If you've got a newbie pilot itching to take to the sky, the Alpha Z Pro with its six-axis gyroscope and headless design for quicker orientation in the air is a great pick. Built for durability in the event of pilot error, this sturdy aircraft includes a four-channel control system that swoops this drone in virtually any direction with precision.
Featuring intuitive controls and flight stabilization, it's also packing cool extras like an altitude hold mode to freeze its position in the air and intelligent flight control so users can literally draw the route they want the drone to fly on their smart device, then execute that exact flight pattern to a T.
Plus, you'll score some amazing in-flight images and video thanks to the Alpha Z Pro's 4K wide-angle front-mounted camera and second bottom-positioned 720p resolution cam.
Meanwhile, the Flying Fox makes a worthy sister ship, including the same advanced flight features and 4K media capture abilities as the Alpha Z Pro. However, the Fox is a slick silver framed devil, as opposed to the Alpha Z Pro's sleek basic black.
Regularly almost $400, you can save over half off that price right now and get both the Alpha Z Pro and the Flying Fox for only $149.99 while this sale lasts.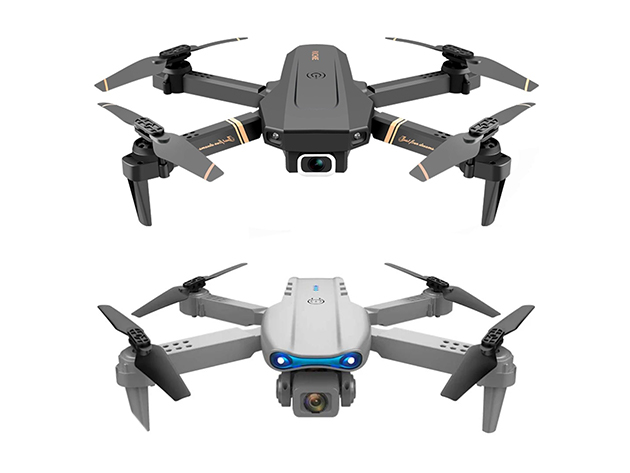 Alpha Z PRO 4K + Flying Fox 4K Wide-Angle Dual-Camera Drone Bundle – $149.99
Prices subject to change.