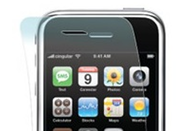 Among the most popular accessories for the iPhone, iPod, and MacBook lines are films and coverings designed to protect the screen from scratches; some products also fight glare and offer privacy protection. However, several vendors—who wish to remain anonymous to avoid conflict with Apple—have told Macworld that Apple will no longer sell such products, or any other products that adhere to Apple devices, in either the online Apple Store or Apple retail stores.
While Apple hasn't explained the decision to vendors, there are a couple of likely explanations behind it. Multiple sources have told us that, because of the difficulty of applying such films and coverings without blemishes or air bubbles, these products are returned at a higher rate than many other products.
But it's also possible that Apple doesn't want to give the impression that screen protection is necessary, especially with the iPad on the way—it's unlikely a coincidence that such a policy was put into effect just weeks before the iPad hits the street. (We have found the screens on the latest iPhone and iPod touch models to be significantly more resistant to scratches than the screens on earlier models, and screen films also negate the oleophobic properties of the newer screens.)
Interestingly, this policy also includes popular anti-glare films for Apple's recent laptops, protection and cushions for laptop palm areas, and any iPhone or iPod cases that include screen protection. The move has left some case vendors scrambling to quickly repackage their products sans screen protection, so as not to lose their privileged place in Apple's stores.
Apple had not responded to our request for comment at the time of publication. Calls to several Apple retail stores indicated that the stores currently still have such products in stock.