Another handful of popular apps has disappeared from the App Store. But this time, the decision appears to have been made by the developer and not Apple.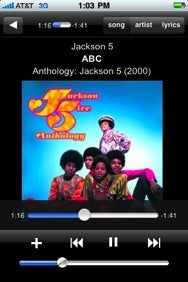 SimplifyMedia says it's removing its three mobile apps— Simplify, Simplify Music, and Simplify Photo—from the App Store in order to move in a "new direction" with the technology behind the applications.
"After developing the technology behind Simplify Media for over 4 years, it is time for us to take it in a new direction," the company wrote in a blog post dated late last week. "In order to focus on this transition, we will no longer be offering the current software to new users."
Simplify Media's iPhone apps allowed users to access their media remotely. Both Simplify and its follow-up Simplify Music let you access your iTunes library from your iPhone or iPod touch. Simplify Photos did the same thing, only with images stored on your computer.
A check of the App Store on Tuesday confirmed that the three apps have gone the way of the dodo. In its blog post, Simplify Media said it would disable new account creation, though existing Simplify accounts should continue to work.
That could change, however. Simplify Media only commits to operating its service for three months. "We are unable to share our future plans at this time but hope to be able to announce the re-launch of the technology soon," the company said in its announcement.