Editor's Note: The following article is reprinted from GamePro.com. For more gaming news, visit GamePro's news page.
Though all iPhone games will run just fine on the iPad when it launches on April 3, there are very few iPad-specific titles confirmed yet. Ngmoco CEO Neil Young filled us in on his company's plans to rectify that at the Game Developers Conference last week.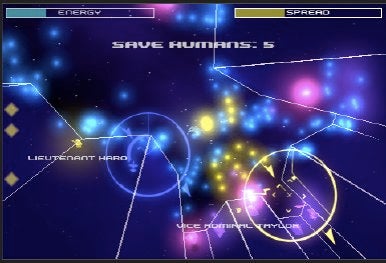 When quizzed about iPad-specific versions of games at or around the iPad's April 3 launch, Ngmoco CEO Neil Young revealed that, "between us and ( ) Freeverse, we will have about six or so iPad titles around the launch." He went on to confirm that the highly anticipated Freeverse-developed space trading title Warp Gate (see it in GamePro's Under the Radar Games feature) "looks gorgeous" on the iPad, before going on to speculate on other titles. "We might do Dropship," he mused, regarding one of the first games that his company released on the iPhone. "That game hadn't performed as well as we'd hoped and it was really easy to do, plus it will look great on the larger screen."
Though Freeverse has built some real buzz around Warp Gate thanks to its ambitious scope, the company is actually best known for evergreen casual game titles like Flick Fishing, Flick Bowling, and Skee-Ball. So don't be surprised if that's the kind of thing we see in the new-look App store in a couple of weeks.