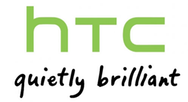 Smartphone manufacturer HTC fired back at Apple on Wednesday, saying that it "disagrees" with the legal actions Apple has taken. Earlier this month, Apple sued Taiwan-based HTC over alleged infringement of intellectual property. HTC, of course, was quick to respond that it had its own patent library and one of its chief software partners, Google, weighed in on its behalf.
In a statement on HTC's Website, CEO Peter Chou had strong words for Apple:
HTC disagrees with Apple's actions and will fully defend itself. HTC strongly advocates intellectual property protection and will continue to respect other innovators and their technologies as we have always done, but we will continue to embrace competition through our own innovation as a healthy way for consumers to get the best mobile experience possible.
Chou goes on to tout HTC's history of innovation, from the 1999 release of the first 3.5-inch color touch screen smartphone in the U.S—the T-Mobile Pocket PC Phone Edition—through the first Google Android smartphone, the T-Mobile G1, in October 2008.
At issue in the legal action, which takes the form of both a U.S. District Court case and an investigation by the U.S. International Trade Commission, are 20 patents related to both software and hardware. HTC, however, only manufactures hardware for smartphones, which run either the Windows Mobile or Android operating systems.
As HTC manufactures a large number of Android phones, including Google's own Nexus One handset, many believe that Apple's true aim is disrupting Google, with whom it's had an increasing rivalry. However, to all outward appearances, the two remain allies.