Color e-reader screens that can imitate video playback were on show Thursday from the company that makes the Kindle for Amazon.com, as similar technologies move closer to debuting in finished products.
Taiwan-based Prime View International, which last year acquired E-Ink, a top vendor of electronic paper displays, displayed 6-inch and 9.7-inch color e-reader screens at a trade show in the southern Chinese city of Shenzhen.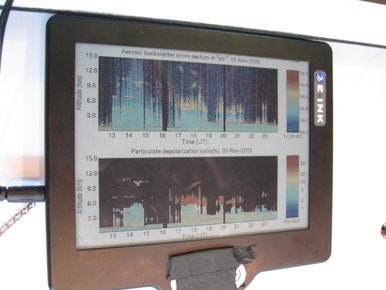 The smaller screen was playing a clip of animated red and blue racecars driving on a track, though a PVI spokeswoman said the color screens cannot play real video because their pixels refresh too slowly. The screen showed the clip by automatically flipping through its individual frames, just as if a user were rapidly pressing a button to turn the pages of an e-book. But the resulting display rate falls well short of 30 frames per second, a common video speed, the spokeswoman said.
PVI has shown its color-screen technology to buyers of its displays including Amazon and Barnes & Noble, which sells the Nook e-reader, the PVI spokeswoman said. But she declined to comment on whether Amazon planned to use the screens in the Kindle.
PVI has supplied partners with a small number of the screens and predicts the mass production of products using them will start this year, a company statement said. PVI will start mass producing the color screens themselves in the fourth quarter, the spokeswoman said.
The new PVI screens add an extra layer of color-filtering glass on top of a standard e-reader display from E-Ink. Color screens consume more energy than black-and-white screens and therefore could run down a battery faster, but the spokeswoman said the difference would be limited.
PVI also displayed three kinds of e-reader touch screens and two flexible e-reader screens. The touch screens would let users scribble notes into their e-books with a stylus or finger, while the flexible screens, made from plastic rather than glass, would make e-reader screens lighter and harder to break when dropped.
PVI has demonstrated each of the screen technologies to Amazon, the spokeswoman said.
Also on display at PVI's booth was a mobile phone that uses e-paper to show the number and letter labels on its keypad, in a demonstration of other uses for the technology. The transparent keypad buttons started as blank white, but characters appeared beneath the buttons after the phone was opened. Closing the phone vertically and reopening it horizontally would cause the numbers and letters to reorient themselves from a phone-style layout to a keyboard layout. The e-paper beneath the keypad changed the labels beneath each button, while the buttons themselves stayed in place.