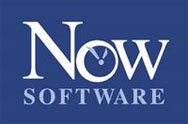 Now Software appears to be nevermore. In a letter posted to the Web, Now Software co-owner and president John Wallace announced that the company is suspending day-to-day operations.
Now's move comes seven months after the company released Now X, the long-awaited successor to its Now Up-to-Date and Contact contact manager and calendar application.
"Several years ago we began creating a new product named Now X (code-named "NightHawk")," Wallace writes in his letter announcing the end of Now Software. "This was a massive undertaking—too massive for our resources—and the current income to the company isn't sufficient for us to continue development, marketing, sales, and support of our products."
Wallace has set up a Website to help support products and answer questions from existing customers. The rest of Now Software's staff has been released, and Wallace says he's working with courts and creditors to resolve the company's outstanding issues.
This is actually the second iteration of Now Software. The original company, which made cross-platform personal productivity software, was bought by Qualcomm in 1997. Power On Software bought the rights to those contact management products in 1999, and changed its name to Now four years later.
The company first previewed Now X—then code-named Nighthawk—at the 2007 Macworld Expo in San Francisco. The new version represented Now's effort to revamp Now Up-to-Date's aging codebase. Delays in that effort pushed the release of Now X to 2009, when the application was criticized for slow performance and buggy behavior.