It's hard to get by without a computer. Still, they aren't cheap. And when it's time to update an older PC, sometimes the expense isn't worth it. So we're offering The All-in-One Microsoft Office Pro 2023 for Windows and Windows 11 Pro Bundle at a discounted price. It's a great way to breathe new life into your PC but, since it costs so little, it's easily affordable.
This package includes lifetime licenses to both the Windows 11 Pro operating system as well as Microsoft Office Pro 2021 (for Windows). With these installed, even a computer that's a couple of years old could be completely reinvigorated. If you're looking to squeeze a little more value out of your PC, then it's a must-purchase.
With Windows 11 Pro you'll enjoy enhanced protection against cyber crime. You can access your system from anywhere with its remote desktop feature, use virtualization tech to run multiple OSes, and you can use one single activation key to install it on up to three different computers for extra value. And with MS Office Pro 2021 for Windows, you'll have the latest versions of popular productivity titles like Word, Excel, PowerPoint, and more.
Love your Nintendo Switch? This mini docking station makes an ideal add-on for less than $20.
If you want to get the most out of your PC, then you need to have these Microsoft products installed. And since you can get them both bundled priced for less than what you'd pay for just one at regular price, it makes a lot of sense to get them together through this limited-time offer.
Purchase the All-in-One Microsoft Office Pro 2021 for Windows: Lifetime License Plus Windows 11 Pro Bundle for just $49.97 — a savings of $369 off the regular price — no coupon code needed.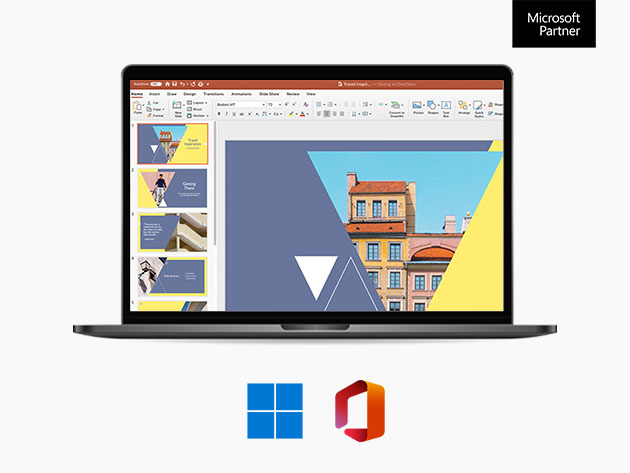 The All-in-One Microsoft Office Pro 2021 for Windows: Lifetime License + Windows 11 Pro Bundle – $49.97
Prices subject to change.