To engage an audience, marketing experts agree that video is the way to go. But you can't just record something on your phone and then expect it to gain traction. Instead, you need to produce content that has a bit of pizzazz, so we're offering the Ninja Dragon Phantom Eagle PRO and Alpha Z Pro 4K drone bundle at an exceptional price.
The Ninja Dragon Phantom K Pro is a 4K camera drone that's capable of taking breathtaking footage. It's easy to use, has features built in — such as anti-collision tech and one-key return — for ensured safety, and you can connect it to your phone so you can see what it's capturing in real-time.
Then, to make sure all the angles are covered, the package includes a second drone — the Alpha Z Pro — which is also capable of capturing video in 4K. It doesn't run as long as the Phantom K (7 minutes as opposed to 15 minutes), but having a second drone means you'll spend more time getting the footage you need and less time waiting for batteries to charge.
Last Chance: Purchase a lifetime license to MS Office for just $34.97.
If you're a content creator and want to bring your production values up a notch, then this bundle is worth checking out. And since you can get the two drones together and save $180 in the process, then there's no reason not to take advantage of the opportunity right now.
Pick up the Ninja Dragon Phantom Eagle PRO 4K Optical Flow Drone plus Alpha Z Pro 4K Bundle for the lowest price anywhere on the web, just $189.99 while supplies last.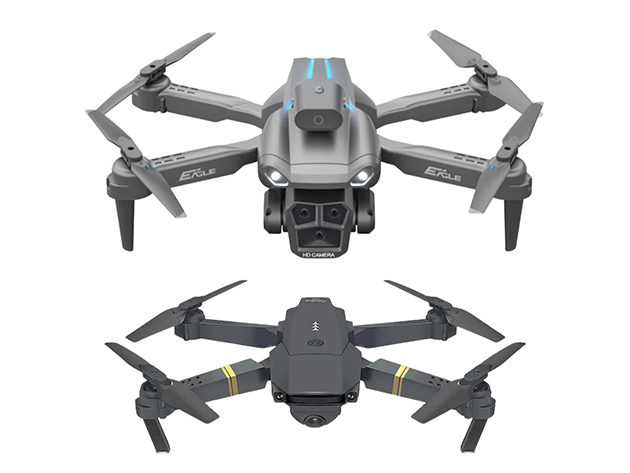 Ninja Dragon Phantom Eagle PRO 4K Optical Flow Drone + Alpha Z Pro 4K Bundle – $189.99
Prices subject to change.