Apple's iconic all-in-one computer recently hit a milestone: 25 years. Over that time it's morphed from a Bondi blue gumdrop to a pastel slab, in between entertaining brief flirtations with white plastic and articulated arms. It's also the oldest continuously updated Mac model, having survived multiple processor architecture changes since the days of the PowerPC.
But even though Apple seemingly recommitted to the iMac when it released the M1-powered version in 2021, it's now been a year and a half since that update, which also eliminated the 21.5-inch and 27-inch models in favor of a single 24-inch option. Apple seems to have elected to have the iMac sit out the M2 processor generation entirely, which raises the question of the venerable model's future.
Still, with a quarter-century under its belt, counting the iMac out isn't always the smart move.
More like desk-stop?
Apple sells a surprising number of desktop models: the Mac mini, Mac Studio, Mac Pro, and, of course, the iMac. By comparison, there are also essentially four new laptop models: the 13- and 15-inch MacBook Air, and the 14- and 16-inch MacBook Pros. (That's not even counting the odd-man-out holdovers of the M1 Air and 13-inch MacBook Pro.)
I say "surprising" because desktops probably make up a small percentage of Apple's overall Mac sales. It's hard to say precisely (the company no longer provides unit numbers), but even back in 2009, Apple reported notebooks already made up 71 percent of its Mac sales. Fourteen years on, one could conservatively estimate that four out of every five Macs sold are likely laptops. A consumer research firm, CIRP, did its own survey last year and concluded that desktops make up about a quarter of Mac sales–as usual, take any non-Apple numbers with a grain of salt.
At a generous 20 to 25 percent of Apple's Mac lineup, that means that each individual desktop Mac probably captures no more than ten percent of the company's overall computer sales. It's certainly not hard to imagine Apple looking at those numbers and thinking "Do we really need all these desktops?"
The case for the desktop
Even in an era dominated by laptops, I think there's still room for desktops and the iMac in particular. But it's more about the use case than sheer performance–though the Mac Studio and Mac Pro do still tick that particular box.
For more than a decade, I've lived the dual-Mac lifestyle, with a desktop in my office and a laptop for on-the-go use. In most of that time, the desktop in question was an iMac—even as someone who adjudged themselves a power user, the iMac proved that it could hold its own when it came to even the most arduous tasks I threw at it: everything from writing to audio and video editing.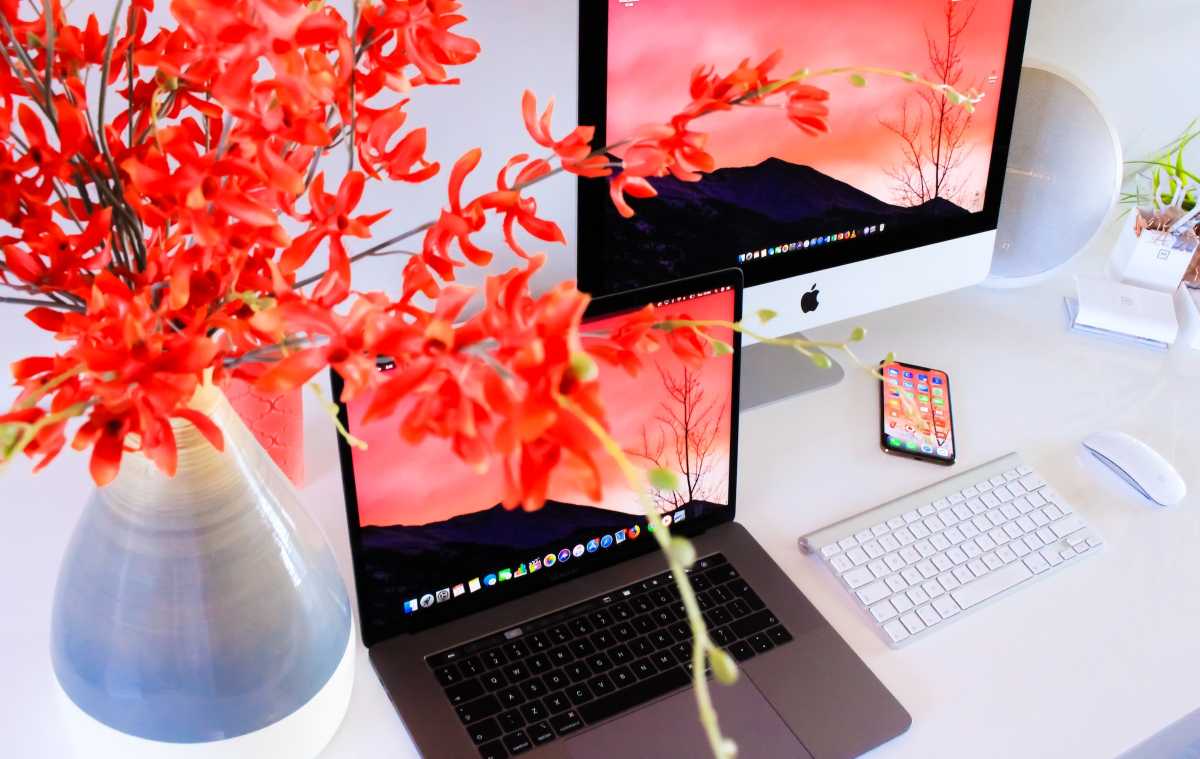 Devon Janse van Rensburg/Unsplash
But more than that, the desktop rooted my computer usage to a specific time and a specific place. The biggest challenge with our devices today–iPhones, iPads, MacBooks–is also their biggest strength: they come with us everywhere. The desktop, on the other hand, is left behind. And with it, all the tasks, responsibilities, and work that it's meant for. More efficiently than any other system, it allowed me to separate my professional life from my personal life.
iMac, therefore I am
Despite my love for the iMac, this past year I ended up switching from an Intel iMac to an M2 Pro Mac mini. The reason was simple: The M1 iMac Apple sells is a little too underpowered for my needs. For someone who already owned an M1 MacBook Air, I wanted something with a little more oomph to complement it.
That said, I'm hopeful for the future of the iMac. Rumors of a larger model have persisted, even if they are still off in the vague future, but there's a more imminent possibility that has me more excited: that Apple will choose to follow the path of the Mac mini with its next chip generation and offer an iMac running not just a vanilla M3 chip, but the M3 Pro configuration as well.
As an all-in-one desktop, the iMac offers convenience and price unmatched by any other Apple desktop. Even a base-level Mac mini starts to get pricey once you add an Apple Studio Display to it, and while the flexibility is appreciated, there are still customers (including institutions and education) that appreciate the simplicity of a one-and-done purchase. Adding a more powerful configuration could entice people who might otherwise buy a cheaper model to upgrade to a better configuration, especially if they don't also have to buy a display.
Plus, let's not ignore the fact that the iMac is Apple's standard bearer for one other intangible (but not unimportant) factor: fun. The M1 iMac's colors added an important element of not just style but long-missing Apple whimsy to the company's line-up, and in an era where the Bondi blue iMac is remembered fondly even 25 years later, that's not nothing.
Apple 24-inch iMac (M1, 2021)
Price When Reviewed:
From $1,299
Read our full
Apple 24-inch iMac (M1, 2021) review
Apple Mac mini (M2 Pro, 2023)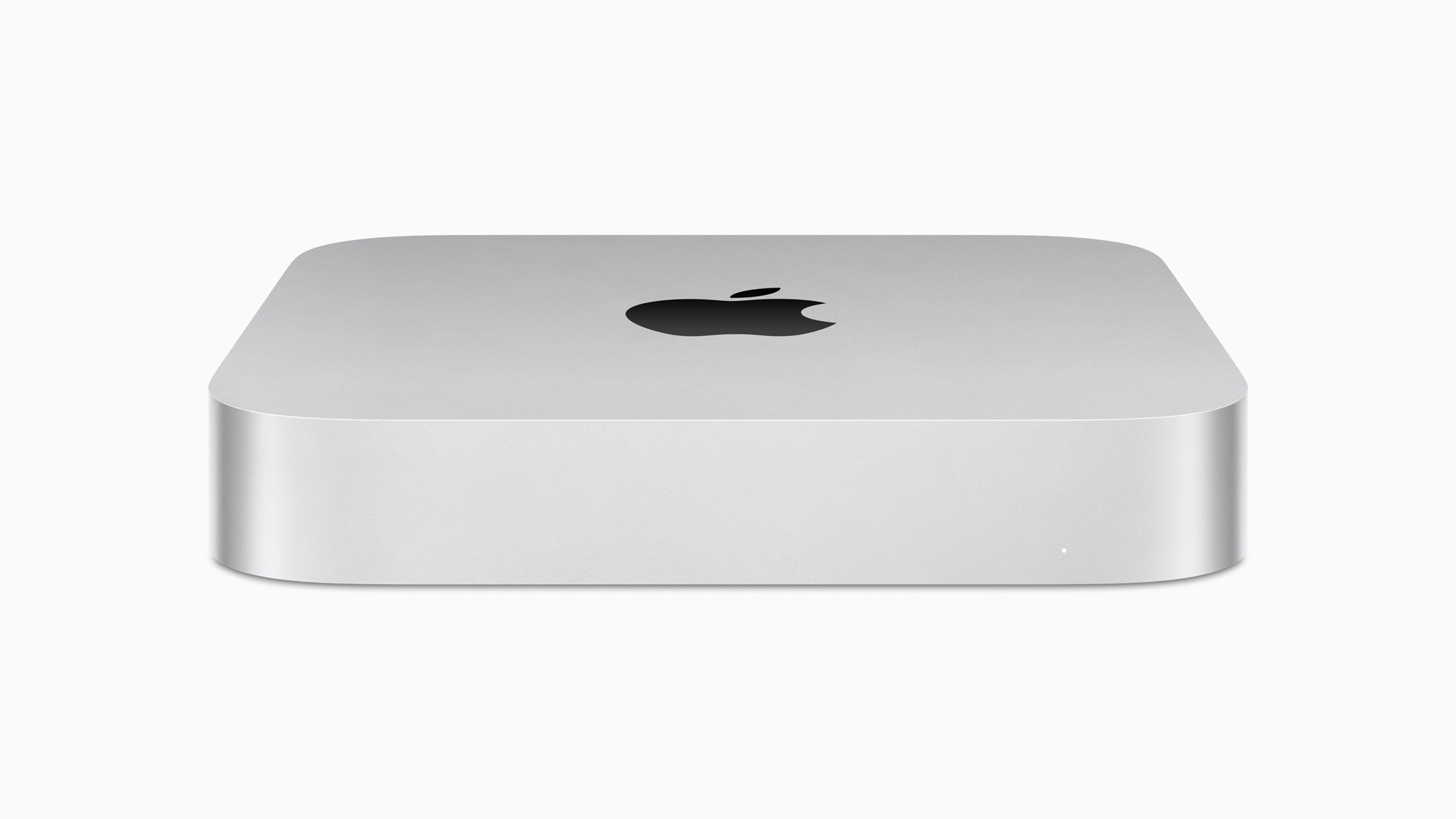 Price When Reviewed:
$1,299
Read our full
Apple Mac mini (M2 Pro, 2023) review