Don't think e-waste is a problem? The statistics say otherwise. After all, we toss out over 50 million tons of electronics every year, and there's no place to put them. And that's why an increasing number of people are opting to buy refurbished computers — Such as this Apple MacBook Pro, offered at $680 off the regular price.
This 13.3" MacBook Pro is an ideal option for anyone that needs a portable computer (hello, students). It features a Core i5 processor, 4GB of RAM, and a 500GB HDD so it's really versatile. And it has a 7-hour battery so you can use it practically the entire workday without having to be around an AC outlet.
Yes, this model is a few years old, so it's unlikely to run the newest apps. But it's been professionally cleaned and inspected to ensure that it runs just like new. In fact, it was given a 'B' grade, which means there's only a chance of some light scuffing on the bevel or case. These would only be aesthetic in nature, however, and not affect the functionality of the device.
Learning a new language or skill? Get lifetime subscriptions to Rosetta Stone and StackSkills Unlimited for just $160.
Environmental concerns aside, choosing a refurbished computer also makes a lot of sense when it comes to finances. They are, after all, naturally less expensive than their brand-new counterparts. So if you like saving money (hello again, students) this offer is pretty much a no-brainer.
Purchase this refurbished Apple MacBook Pro while supplies last for just $299.99.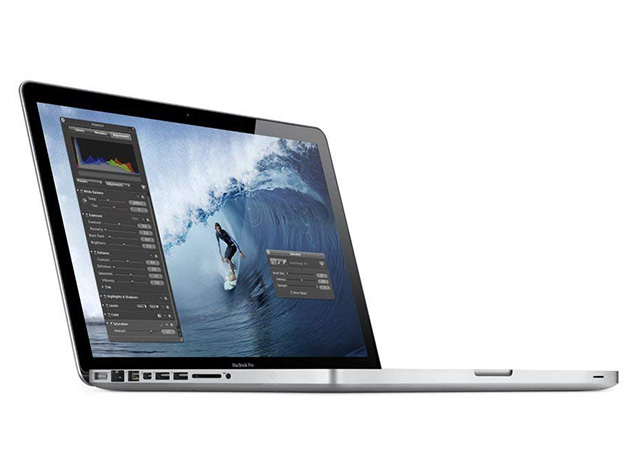 Apple MacBook Pro 13.3″ 2.4GHz Core i5, 4GB RAM 500GB HDD – Silver (Refurbished) with Black Case – $299.99
Prices subject to change.