Editor's Note: The following article is reprinted from the Today @ PC World blog at PCWorld.com.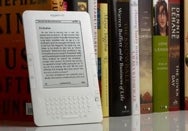 Apple's iPad goes on sale April 3, triggering a challenge by Amazon to keep customers interested in buying its Kindle e-book reader and e-books. A study released Tuesday by research firm Comscore suggests Amazon could be seriously threatened by Apple. Comscore found the iPad rated higher than the Kindle among consumers seriously considering buying either in the next three months.
Amazon has been working diligently to fend off competition—not just from Apple. It has been device agnostic for the most part. You can buy Amazon's e-books via Kindle software on your PC, Mac, iPhone, BlackBerry, tablet computer, soon the iPad, and the Kindle (of course). Apple's ambitions appear smaller, for now.
Let's review the major differences between Amazon and Apple's approach to e-book domination.
Using its Whispersync service, Amazon will keep in sync your books, so you can continue reading where you left off, regardless of the Kindle-supported device you use—in this case, most major software platforms.
Apple's iPad seems more like a one-man-show though. With less than two weeks until launch, there is still no word on other devices, such as the iPhone or Macs being able to access iBookstore e-books.
Amazon's e-books will be available on virtually any device with a screen adequate for reading, accessible from anywhere. This wide range of Kindle-compatible devices would make life with Amazon's e-books DRM less complicated, purely because of the sheer number of devices you can get the e-books on. Apple's iPad, in comparison, will sell DRM e-books and probably support DRM-free e-books from other sources as well.
But Apple might be on to something even bigger than Amazon's any-device strategy. Publishers and booksellers are lining up to make available their content on the iPad, a tablet designed for content consumption, distributed through its own channels.
Five of the top six publishers in the U.S. have already inked deals with Apple to deliver their books through the iBookstore, almost on the par with Amazon. But Amazon fought and lost the e-book price battle with Apple, whose agency model is seeing widespread adoption. So far, the Kindle book catalogue contains more than 450,000 titles.
Apple's agency model lets the publishers set the prices for their e-books and lets them keep 70 percent of the earnings, while the rest goes to the Cupertino company. Amazon used to buy bulk e-books at hardcover price and sell them at a loss, for $9.99 a piece. As a result of this change, e-books prices are now set to rise on average to $12-$13 per item.
However, the iPad won't have books only from one provider, in this case the iBookstore, but from several other as well. Amazon already showcased its iPad app for both reading and shopping for books from its store and Barnes & Noble made a similar announcement last week.
It's unclear whether Apple will actually approve the Amazon and Barnes & Noble apps for the iPad—they are duplicating the functionality of the iBookstore after all, and Apple has sometimes used that as a reason to reject apps.
But it will be very interesting if Apple allows them in, as this way the iPad will become an universal media consumption device, open to many sellers. And if the iPad pre-launch hype transforms into sales, like reports suggest, will Amazon and Apple be able to co-exist happily in the e-books realm?
The missing link in Amazon's e-book dominance plan is obviously Google's mobile operating system, Android. However, Dell's upcoming tablet, the Streak, is expected to be preloaded with Amazon's content services, including a Kindle books reading app, when it becomes available.
iPad (2010)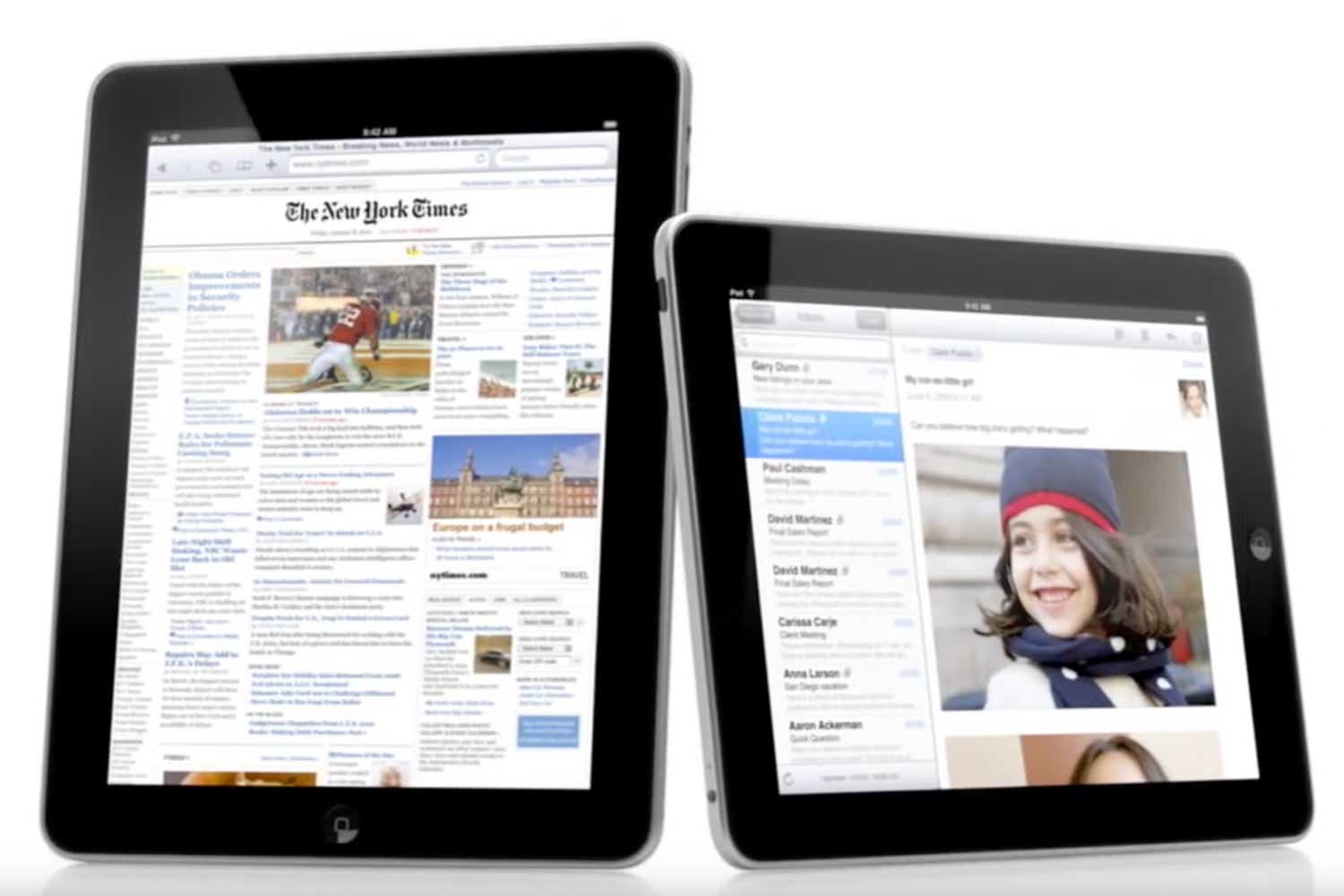 Read our full
iPad (2010)review