On Saturday, Apple made two small but significant changes to the online pre-ordering section of its store. First, the ability to reserve iPads and pick them up at an Apple Store location at launch on April 3rd is gone—the only option now is to pre-order one and have it delivered. In the latter case, it will no longer be possible to have the device delivered by launch day, so you'll have to wait a few extra days.
A number of media outlets seem to have interpreted this as meaning that the iPad has been sold out, or that the whole launch has been delayed, but that's definitely not the case. Based on the wording on Apple's site, it's more likely that the company has determined that it can only safely handle a limited number of orders at launch while ensuring that everyone who has pre-ordered a device will get it on April 3. Having reached that number, it has now stopped accepting in-store pickups and pushed the promised shipping date by one week to avoid making promises it can't keep.
If the media barrage over this issue has left you uncertain of what the situation is, here's a quick FAQ for you:
Has the iPad launch been delayed?
No, Apple has given no indication that any delay will affect the iPad launch. The company said on Monday that the device will be in all of its stores, as well as its retail partners like Best Buy, on Saturday, April 3.
I pre-ordered the iPad for delivery. When will I receive it?
Your order confirmation from the Apple Store spells out either the shipping or delivery date. If you pre-ordered before March 27, your iPad should be at your doorstep on April 3 or, if Saturday delivery is not available in your area, on April 5. If, on the other hand, you pre-ordered your device on or after March 27, it will be shipped on or before April 12. (Note that this means that you could receive yours sooner than that date—essentially, it depends on when the folks in Apple's shipping department get to your order.)
I reserved my iPad for pick-up at an Apple Store. Will it be there on April 3rd?
Unless you've heard something to the contrary, your in-store pick-up reservation is still valid. You will have to be in line at the Apple Store you selected before 3 p.m. local time on April 3 in order to pick up your device.
OK—I completely forgot to pre-order or reserve an iPad. Am I totally out of luck?
No—in-store pick-up reservations are only held until 3 p.m., which means that any iPads that have not been picked up after that time will be made available for sale to the general public. Given the fact that Apple has stopped taking pre-orders for deliver on launch day, however, there's a chance that there will be a lot of competition, so to be safe, you should plan on being in line early. Apple says its stores will open at 9 a.m. on Saturday.
Apple's also said that iPads will be available at Best Buy, Apple Authorized Resellers, and campus bookstores. However, it's worth keeping in mind that all of those locations will likely have less overall stock than an Apple Store. If you're constrained geographically to having to try your luck at one of those locations, it would probably behoove you to get in line early.
iPad (2010)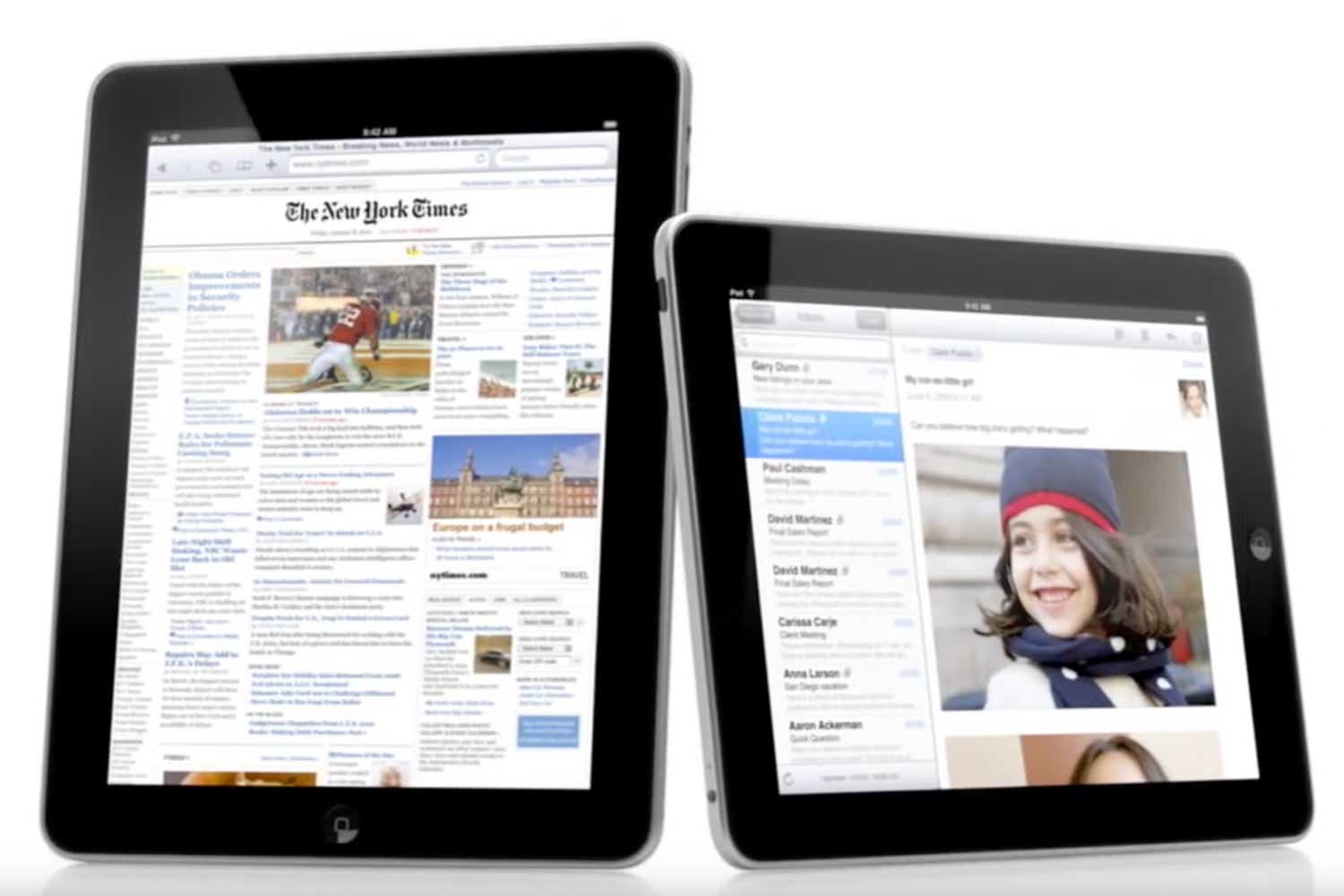 Read our full
iPad (2010) review
Note: When you purchase something after clicking links in our articles, we may earn a small commission. Read our affiliate link policy for more details.