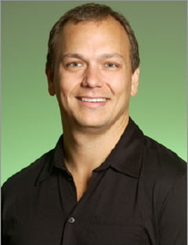 A great era at Apple has finally come to an end, even as another seems set to begin. According to The New York Times, Tony Fadell—the Apple executive widely regarded as the father of the iPod—is officially leaving the company after more than a year of acting as Steve Jobs's special adviser. The former senior vice president of the iPod Division resigned his executive position in November 2008.
Fadell's eight years at Apple's iPod division—six of which he spent working for now Palm CEO Jon Rubinstein—produced hit after hit. He oversaw the launch of the original, Mac-only, 5GB FireWire iPod all the way up to the unveiling of the tallscreen fourth-generation iPod nano.
Following Fadell's resignation, Apple's 2008 10K filing revealed that he had relinquished his rights to 155,000 shares of unvested stocks but would receive 77,500 restricted shares that vested on March 24, 2010. The agreement also placed upon him a restriction from hiring Apple employees for one year after he officially leaves the company.
Of his future plans Fadell told the Times, "My primary focus will be helping the environment by working with consumer green-tech companies. I'm determined to tell my kids and grandkids amazing stories beyond my iPod and iPhone ones."
His successor Mark Papermaster, who has been with Apple since April 2009, heads a renamed division called Devices Hardware Engineering.