The time has come to part with your Apple Watch… particularly if you own an older model and feel like you've been missing out on the handy new features the company has added in recent years. On September 12, Apple will introduce the new generation of its smartwatch, the Series 9, alongside the new iPhone 15 at its "Wonderlust" event.
This year's line-up will probably not be as extensive as the one from last year when Apple unveiled three new generations, the Apple Watch Series 8, the 2nd-gen Apple Watch SE, and the brand-new Apple Watch Ultra. This time around we'll probably get just two new models. Rumor has it that Apple will introduce a new Ultra model alongside the Series 9, but the third generation of Apple Watch SE isn't expected before 2024. Still, this is going to be an important launch event, and it presents a good moment to consider an upgrade.
Best time to sell an Apple Watch
Whether you're currently running a Series 8 or something older, now is the optimal time to sell it for as much money as possible. It doesn't matter whether you plan to buy the brand-new Series 9 or even the Apple Watch Ultra Series 2, or just want to make a more modest upgrade from, for example, a Series 2 to a Series 5. Right now, shortly before the unveiling of the latest generation, your watch is in the sweet spot of resale value.
As soon as a new generation is introduced, the value of older generations plummets. Of course, resale value is a complex equation, depending on the condition of your watch, its age and generation, and the precise configuration you have within that generation. Stainless steel versions of older generations, for example, can often be sold for more than newer aluminum ones. Nevertheless, every Apple Watch unit out there is on an undulating journey downward in value, and on September 12 they will all take a nosedive.
Where to sell an Apple Watch
The quickest and easiest way to get money for your Apple Watch is to use a buying service such as sellcell or Decluttr (U.K. readers could try MusicMagpie or The Outlet). The going rate for watches varies widely, but they're not as low as you'd think. For example, as of August 29, a 40mm Series 5 watch in aluminum can fetch you around $80 while a 40mm Series 6 will bank you over $100.
All you have to do is send in your device and you will receive your money within a few days. On the open market (such as eBay or craigslist) you can sometimes get more, but here you run the risk that potential buyers may prefer to wait until after the event and will usually want to negotiate on price.
How to trade in an Apple Watch
Apple itself will let you trade in your watch and put the value towards a new purchase, but that option is complicated by the fact that you will probably want to make your purchase after the event. However, Apple is unlikely to change its trade-in rates for several weeks after the event, so you can check now to see how much you'll be offered. Just pretend you're buying a new watch and click the "Add a trade-in" button to start the process. I was pleasantly surprised to get an offer of $90 for my 1st-gen Apple Watch SE.
Above all, when you come to buy your new watch, make sure you take a moment to look around for good deals. If you plan to buy the Series 9 or Ultra 2, admittedly, you'll probably have to pay the full sticker price or something close to it. But there should be some tasty deals on the Series 8 and earlier models; remember that once the event has taken place they will have taken the nosedive in value that your watch is about to experience. Check our regularly updated guide to the best Apple Watch deals to make sure you're paying the best price.
This article originally appeared on Macwelt and was translated by David Price.
Apple Watch Series 8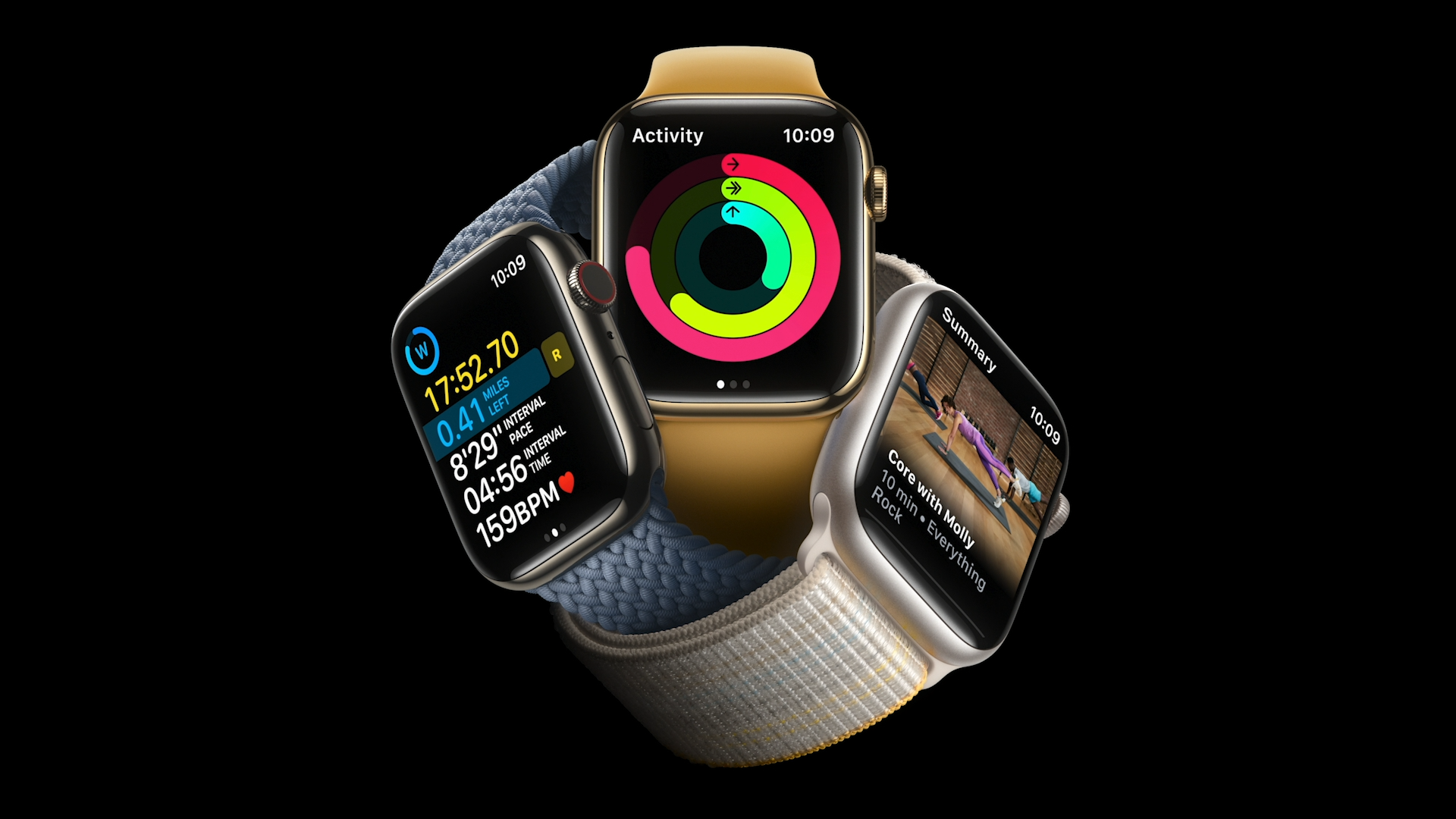 Price When Reviewed:
$399 (GPS only)