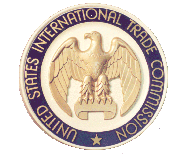 In the U.S., spring usually announces itself through a deluge of rain. In the world of technology, however, it's signaled by an influx of lawsuits and injunctions over patent violations. The latest storm comes from Tawainese chip design firm Elan Microelectronics, which on Tuesday requested an injunction on the sale of Apple products that allegedly infringe on its intellectual property.
According to its complaint filed with the U.S.'s International Trade Commission, Elan seeks a ban on the importation and sale of any Apple device potentially infringing upon its multitouch patents. The injunction would include the iPad, which is due to be released April 3.
The injunction is just the latest salvo fired by Elan: the company originally filed a lawsuit against Apple last April, alleging that most of Apple's products knowingly infringed upon two of Elan's multitouch patents. Specific products mentioned in the case include the iBook, MacBook, iPhone, and iPod Touch.
At the time, Elan sought an unspecified amount in damages from the California court, but did not call for Apple to stop selling its current products; Elan's lawyer Sean DeBruine told InternetNews.com, "We're saying stop using the patented technology, but we're not saying they can't sell iPhones, we don't claim everything in the iPhone is Elan's technology."
A year later, however, it appears that Elan's tune has changed considerably. Apple representatives did not respond to a request for comment.
The ITC has 30 days to decide whether it wants to launch a full-scale investigation into Elan's claims. Not great news for Apple, who is in the middle of its own patent fight with HTC, but I'll bet the company's lawyers are enjoying the extra work.
[via EnterpriseMobileToday]