Editor's Note: The following article is reprinted from Network World.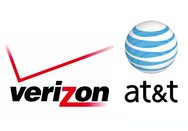 Caitlin Horrigan switched from Verizon to AT&T to get the iPhone, but now she says she'd consider switching back to her old carrier if it started offering her favorite device.
Horrigan, a Boston resident, says that while she's happier with AT&T's overall customer service than she was with Verizon's, she has experienced problems with dropped calls and with coverage on her iPhone that she never experienced on Verizon. "Verizon has a better coverage area," she says. "AT&T will drop the call randomly, and since I use my phone for work purposes it is not ideal to lose calls frequently."
Horrigan's sentiments illustrate the difficulties that AT&T could face if its rival carrier were to start offering the iPhone on its network. While AT&T has been aggressively improving its 3G network in recent months, the company could still struggle to retain iPhone users if it became available elsewhere.
First, the good news: AT&T has been making a strong effort to address its customers' concerns about the strength of its 3G network, with its biggest initiative being the roll out of HSPA 7.2 technology intended to significantly boost speeds on its GSM-based network. The company has also bet that deploying its 3G network over stronger spectrum on the 850MHz band will solve some of the big capacity and propagation problems that have given iPhone users headaches in major markets such as New York and San Francisco.
So far, the carrier's efforts have started to bear fruit. Studies conducted by both network performance monitor Root Wireless and PC World have shown that AT&T has the fastest 3G wireless service of any carrier in the country. 3G speeds in many major markets should continue to improve as AT&T deploys HSPA 7.2 over 90 percent its 3G network by the end of next year.
But despite improvements in 3G speeds, AT&T is still being dogged by both overall coverage problems and call quality issues. The most recent consumer survey conducted by J.D. Power showed that AT&T trailed Verizon in call quality throughout the United States. And in terms of coverage, AT&T's 3G network still covers vastly less geographical space than Verizon's CDMA-based 3G network. Both of these issues have some iPhone users considering a switch to Verizon if the carrier gets the iPhone on its network in the near future.
"I travel to Los Angeles and other parts of the country at least once a year and even though I get good reception in big East Coast cities with AT&T, I've had call drops and loss of 3G in other places," says Brian Moyer, an iPhone user who lives in Boston. Moyer says he would consider switching to Verizon if it acquired the iPhone over the next few months, although he would probably stay with AT&T if it meant forgoing a chance to immediately get the newest release of the iPhone when it comes out later this year.
Kristin Sausville, a Baltimore-based iPhone user, originally switched to AT&T from Verizon simply because she wanted to be able to use the device. But while she says she likes the convenience of AT&T's billing system better than Verizon's, she would still switch back to her old carrier if it acquired the iPhone.
"I miss the consistency of Verizon's service," she says. "It always seemed like no matter where I went, Verizon had a clear, strong signal. I never had a call fail to go through, and dropped calls were rare."
Not all potential iPhone users would immediately dump AT&T for Verizon, of course. Zach Minton, an iPhone user living in Boston, says he is happy overall with AT&T's service and says he would only switch to Verizon if the carrier offered less expensive voice and data plans. Additionally, Minton says he might consider switching to Verizon so he could get on a family plan with his girlfriend, who already subscribes to Verizon.
"She would never leave Verizon," says Minton, explaining how he has tried unsuccessfully to convert his girlfriend to AT&T. "I even offered to buy her an iPhone and she declined."