Editor's Note: The following article is reprinted from the Today @ PC World blog at PCWorld.com.
With the Apple iPad launch just days away, third-party developers and peripheral makers are scurrying to get their iPad-friendly wares to market in time. Speed and aggressiveness are essential. The first firms to piggyback on a heavily-hyped device such as the iPad can generate a lot of media buzz, which often translates into strong sales. Here are several companies already making noise:
Sling Media
Brightcove
It's common knowledge (at least among techies) that the iPad won't support Adobe Flash, a limitation that will limit the type of video and other streaming content available to the tablet's users. Things may change soon, however, if Brightcove Experience for HTML5 proves popular. A free offering to users of the Brightcove online video platform, this video-publishing tool supports HTML5, an up-and-coming, industry-standard spec for Web video that may eventually replace proprietary technologies such as Flash and Microsoft Silverlight.
Boingo Wireless
Lulu and Smashwords
These two independent publishers will allow writers to self-publish their books for the iPad, according to The iPad Guide blog. Lulu will automatically convert books to the iPad-friendly ePub format at no cost, unless an author tells them not to. And writers who sell ePub-formatted books in Smashword's premium catalog will see their titles available on Apple's iBookstore when the iPad launches, the report says. This is certainly good news for unknown authors, who need all the help they can get to sell even a few copies of their masterworks.
Unique Skins
There's bound to be a gazillion vendors selling protective skins for the iPad, but Unique Skins is one of the first out of the gate. Its Apple iPad Scratch Resistant Skin sells for $20, and you can use your own photos or artwork to customize the tablet. Despite the Apple Store's ban on screen protectors, the protective skin and case market for the iPad could be huge. After all, the device is designed to be held like a smartphone, but it has relatively large, netbook-like dimensions. Accidents do happen.
Greystripe
Mobile ad network Greystripe is bringing its iFlash ads to the iPad, a development that's sure to please content providers who see the iPad as a new advertising medium. The iFlash technology takes ads created in Flash and converts them to run on the iPhone and iPad. For mobile ad marketers, the iPad's relatively large canvas may be a dream come true. Could infomercials be far off?
iPad (2010)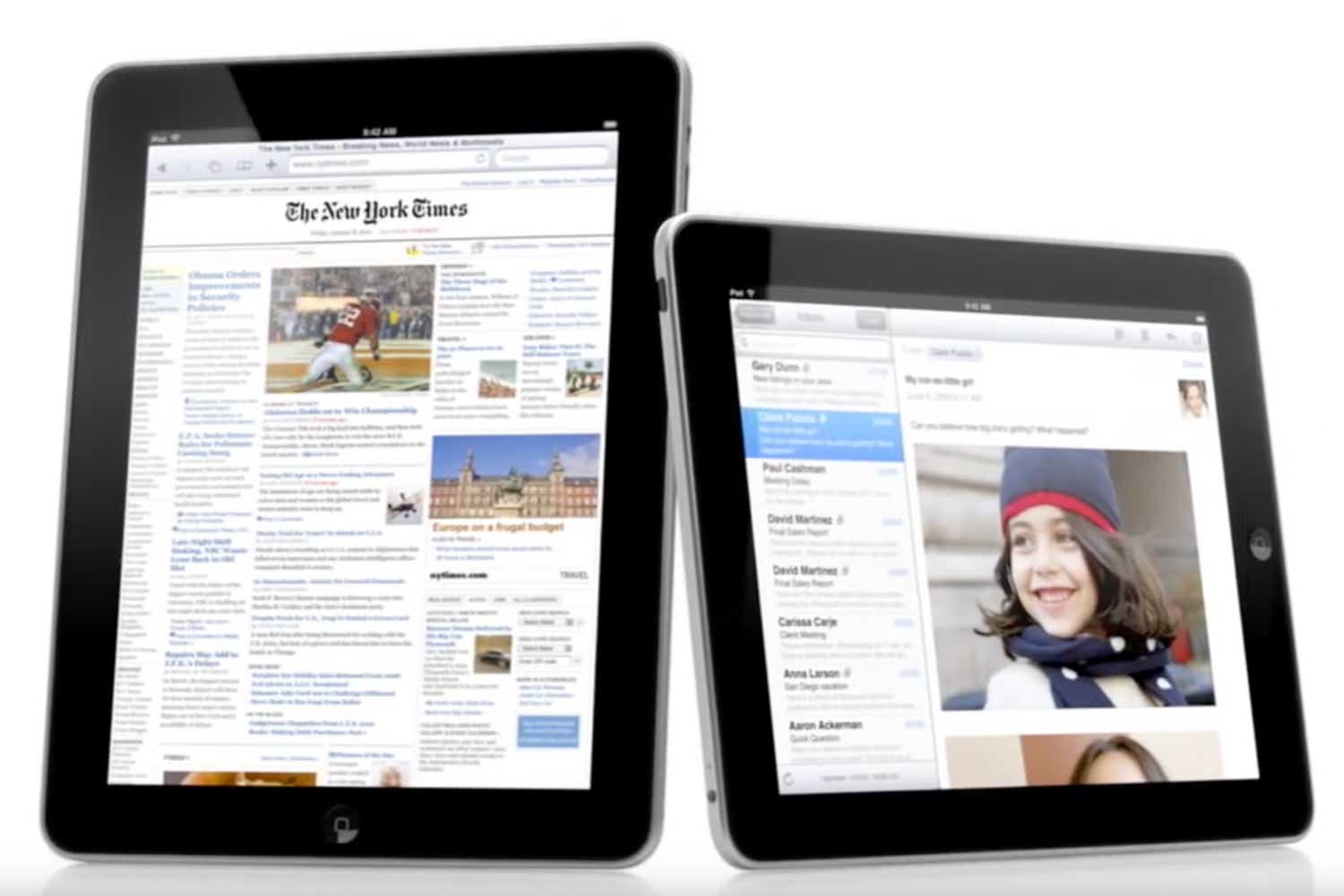 Read our full
iPad (2010) review
Note: When you purchase something after clicking links in our articles, we may earn a small commission. Read our affiliate link policy for more details.