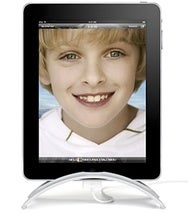 Don't your arms get a little tired from holding your iPad all day long? OK, so no one, outside of a chosen few, have experienced iPad-fatigued appendages as of yet, but you know it's coming. If you want to be prepared—and who doesn't—the BookArc for iPad may be for you.
The BookArc for iPad, much as you might guess from Twelve South's BookArc, is a minimalist stand for your iPad that allows you to plunk the device down on a counter or desk, so you can use it without having to cradle it in your arms like a newborn foal. The stand is arched, so you can still connect the power cable to your iPad for charging, and you can slip the iPad into the BookArc oriented either in landscape or portrait mode.
Twelve South imagines that'll you use your BookArc for iPad to help you whip up a recipe from an e-book, or update a Number's spreadsheet while using Apple's bluetooth keyboard. You can even use it to display pictures of slightly creepy children, as seen here.
The BookArc for iPad will cost $40 when it's available in early April.
iPad (2010)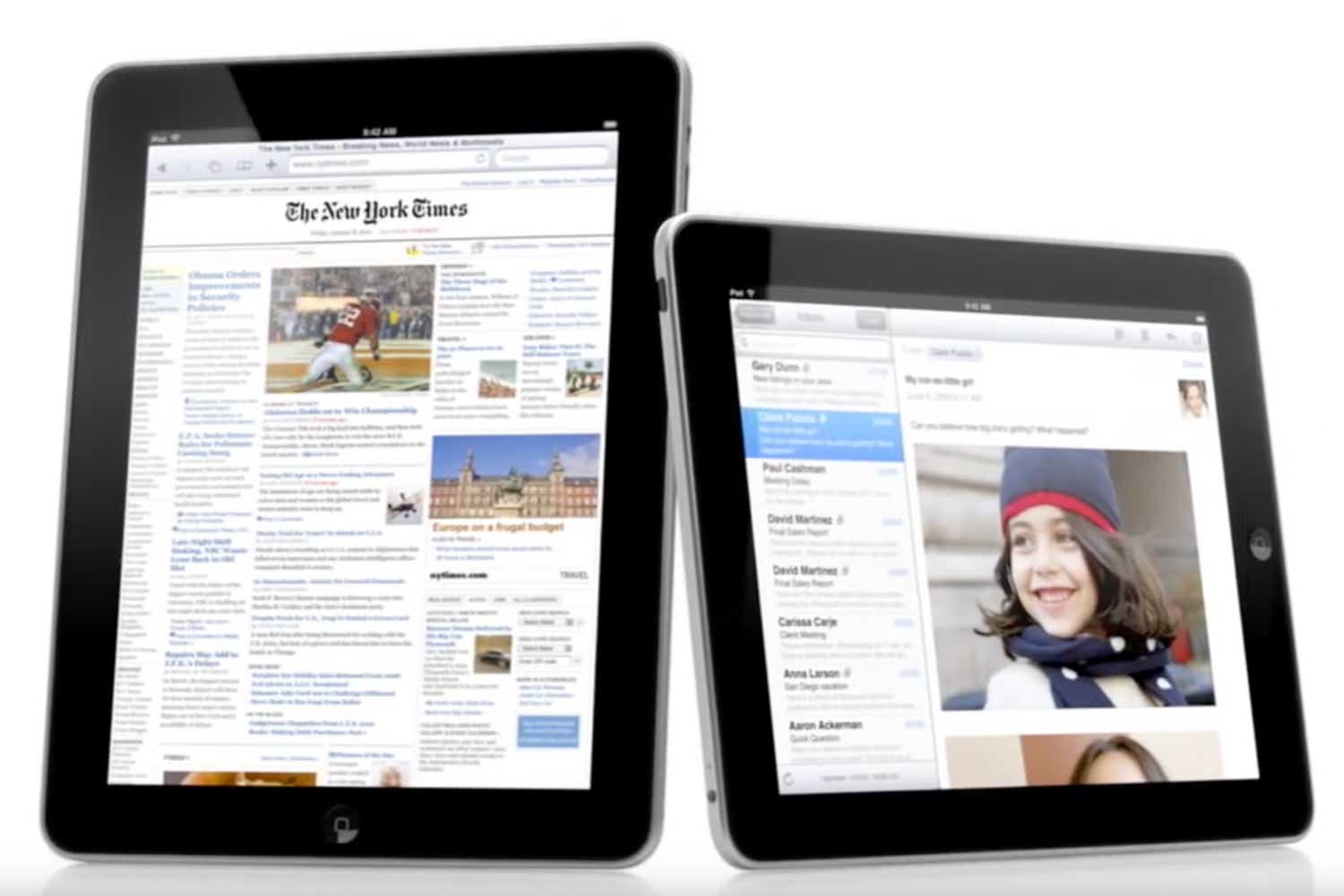 Read our full
iPad (2010) review