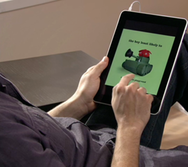 The iPad finally arrives in customers' hands on Saturday, behind a wave of hype and supported by generally favorable reviews. But can Apple duplicate the big-bigger-biggest success it enjoyed with the iPod and later the iPhone?
"It does appear Apple has another hit on its hands," said Michael Gartenberg, a partner with Altimeter Group, a strategy consulting firm. He predicts Apple could sell up to 5 million iPads by the end of 2010. "I think it's a pretty transformative device."
Other analysts say transforming the tech industry is the easy part for Apple. For the iPad to be a success, the machine must find an audience in the mass market, beyond hardcore Apple customers and tech geeks who will drive sales during the first year.
"If Apple is able to take credit for pointing the light in the right direction, then it will be able to claim success," said Charles Golvin of market-research firm Forrester Research. "But realistically, it's all about the numbers."
Forrester predicts sales of 3 million iPads by year's end.
"Once that audience is sated, does it reach beyond a niche audience?" Golvin added. "It's really the second- and third-year sales that are the answer to that question."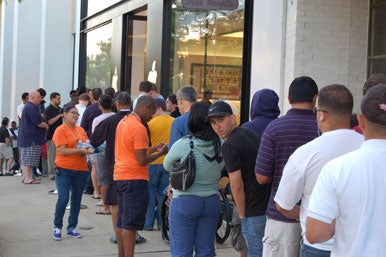 Apple helped itself on that front, observers say, by pricing the iPad for mass sales. The basic unit—a 16GB iPad equipped with Wi-Fi connectivity—starts at $499.
"The price factor is disappearing from the conversation," says Peter Fader of the Wharton School of Business at the University of Pennsylvania.
If there's a problem, though, it's that tech customers—already weighed down with laptop computers and cell phones—still might not see a need for the new device.
Avi Greengart, research director for consumer devices at research firm Current Analysis, praised the iPad for its "compelling combination of capabilities," but added: "In some cases, it may not be a must-have device, because it doesn't replace anything."
That's the challenge facing Apple, Fader agrees. "Why is it that you need this other thing? What need is it serving? If it's successful, it will be the result of Apple's ability to provide a compelling answer to that question."
That hasn't happened yet.
"I think [Apple is] betting, 'We let the consumers decide what to do with this,'" said Kartik Hosanagar, also of Wharton.
Another pitfall: A sense that the first-generation iPad—lacking cameras and other devices now widespread in phones and laptops—is an incomplete machine.
"For an ordinary company, that danger would be quite real. It would be foolish to launch something so underdeveloped. But this is Apple, this is the iPad," Fader said. "Even if it's not fully tricked-out yet, it's becoming a self-fulfilling prophecy that all these other companies are changing their business for."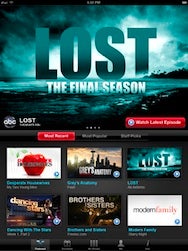 Indeed, the iPad launches with 1,000 apps already created for it—the New York Times, Netflix, and ABC have all announced their apps, with Hulu reportedly close behind. That's a signal to consumers that the iPad is here to stay, analysts say. And the years of training on the iPhone and iPod touch have acclimated users to the iPad's multitouch technology, making it less intimidating to buyers.
Tim Bajarin, a longtime industry analyst, predicts sales of up to 5 million units in 2010, and up to 11 million units in 2011.
"I'm convinced that this is a game changer," he said. "More and more people are going to see that this is the kind of product that excels at delivering video, animation and books. If I'm a content maker and I see the potential of five-to-10 million of these things flying off the shelves in the first year or two, I'm going to want to adapt."
At this point, Hosanagar says, it's unlikely the iPad could be an outright failure for Apple.
"The worst case is that people talk about the iPad the way they used to talk about the Newton—a device launched to much fanfare that doesn't catch on with consumers. I don't think that'll play out," he said. "Even if it were to happen that it's a complete failure, I think Apple moves on. You can't undo the good work that Apple has done on the iPod and iPhone, so Apple's brand wouldn't be damaged by this."
Most analysts, though, seem to predict a far better result.
"The price points will only get better. The functions and capacities will only get better," Gartenberg said. "This doesn't feel like a niche product. It feels like a mass market product."
iPad with Wi-Fi 16GB
Price When Reviewed:
$568
iPad (2010)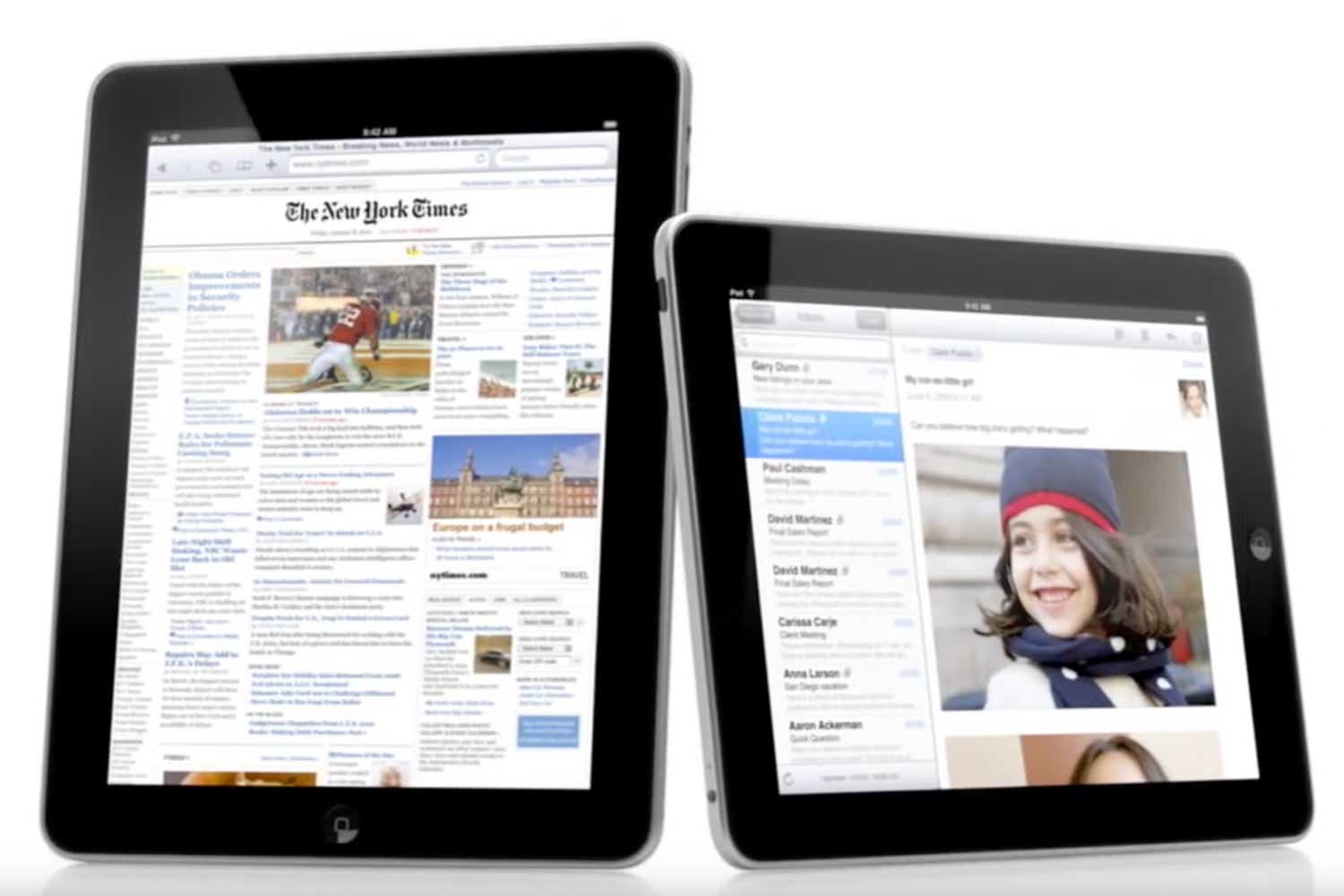 Read our full
iPad (2010) review