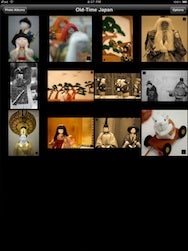 Online backup, storage, and sharing service SugarSync has released an official client for the iPad. The free, existing iPhone app has been reworked to turn it into a Universal app that will work on both the iPad and the iPhone.
Once you've downloaded the free SugarSync client on your Mac and subscribed to their paid online storage, you can use the iPad app for on-the-go access to any files you've uploaded to the SugarSync cloud. It works over both Wi-Fi and 3G and will allow you to access your folders, documents, photos, and so on.
SugarSync for iPad also allows you to stream your music and videos to the device, if you happen to have a media collection too large to fit in your iPad. It will also sync the photos you take on your iPhone over the network with the iPad. The app has robust sharing features as well, so you can easily share documents and folders with others.
SugarSync is available on the App Store for free and is compatible with any iPad running iPhone OS 3.2 or later.