Editor's Note: The following article is reprinted from Network World.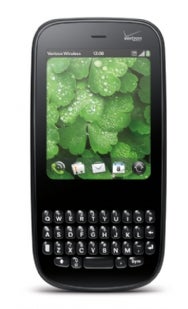 How low can you go? Verizon Wireless has slashed prices for the Palm Pre Plus and the Pixi Plus smartphones by 60 percent, to $50 and $30 respectively. The price cut comes on top of an earlier buy-one-get-one-free promotion.
The Pre Plus dropped from $150, and the Pixi from $80. Verizon says the new pricing is part of the carrier's "pre-Mother's Day promotions." (Verizon also steeply discounted the BlackBerry Curve buy-one-get-one-free price to $29 after a rebate, from $99.)
The plans require a two-year contract with each phone, and a minimum $30 per month data plan. And there's more.
As PC Mag's Sascha Segan points out, Verizon also cut the price of its Mobile Hotspot service, which lets the Palm devices act as a Wi-Fi hotspot for the user's notebook PC. It used to be $40 per month—now it's free. But there is a limitation, he notes: a 5GB per month usage cap.
Verizon won't say how long the new prices will last, Segan reported. The carrier began offering the phones in January. The devices, running Palm's innovative webOS, were originally exclusively on the Sprint network, since the original Palm Pre became available in June 2009.
If the price cuts spur sales, it could help Verizon clear out the inventory backlog of Palm smartphones. In its most recent, disappointing quarterly financial results, Palm revealed it was shipping far more smartphones than its carrier partners were actually selling.
AT&T this week said it, too, will soon offer the Pre Plus.