Editor's Note: The following article is reprinted from Macworld UK. Visit Macworld UK's blog page for the latest Mac news from across the Atlantic.
Fashion retail giant Gap as developed and launched an app for the iPad that enables users to shop online.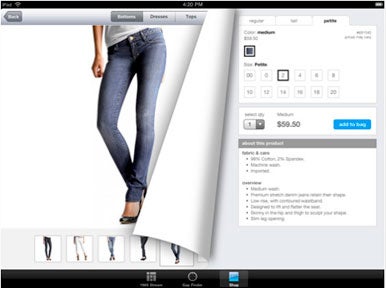 The app, titled Gap 1969 Stream, also includes video, photo, and social media content by incorporating RSS feeds, including the Twitter feed from Gap creative director Patrick Robinson.
The app includes a music video by Truth & Savage called "Them Jeans", and a TV show features Jay Sario styling people in Gap cloths.
The app is a free download from the App Store.