A California company that first sued Apple in 2008 over patents related to the iPhone, iPod touch and other products, said last week that it will add the iPad to the list of infringing products.
"EMG will take steps to add Apple's newly released iPad to the range of Apple products already accused of patent infringement in the case, including the iTunes Store, iPhone, iPod Touch and Apple TV," Shawn Hansen of the law firm Manatt, Phelps & Phillips, said in a statement. Hansen is representing EMG Technology in the case.
EMG sued Apple in November 2008, claiming that the Cupertino, Calf., maker of the iPhone infringed an EMG patent that provides "apparatus and method of manipulating a region on a wireless device screen for viewing, zooming and scrolling Internet content." Apple has countersued.
Patent 7,441,196 was awarded to Elliot Gottfurcht and two other inventors in October 2008. EMG filed the lawsuit in a Texas federal court four weeks later.
"The irony is that recently Apple filed an International Trade Commission action against HTC, a major manufacturer of Google and Microsoft smart phones for allegedly infringing Apple's patents," said Gottfurcht, a managing member of EMG, in a statement. "[Apple CEO] Steve Jobs released a personal statement putting HTC on notice…[that] '…competitors should create their own original technology, not steal ours.' EMG intends to hold Apple to the same standard by fighting Apple's reckless disregard for EMG's patent rights."
Early last month, Apple asked the US-ITC (International Trade Commission) to ban the importation of smartphones made by Taiwanese handset manufacturer HTC, including a dozen that use Google's Android operating system. Among them: the Google-branded Nexus One.
Apple also sued Nokia last year, accusing the Finnish cell phone maker of violating its patents.
Other companies have added the iPad to their ongoing patent actions. In late March, Taiwan-based Elan Microelectronics charged Apple with "knowingly and willingly" using Elan's technology in its touchpads and touchscreens, including that used by the iPad, and demanded that the ITC block Apple from importing the tablet.
Apple launched the iPad two weeks ago. Last week, Jobs said that his company had sold 450,000 of the devices through April 7.
The EMG-Apple lawsuit is currently slated to go to trial in September 2011.
Attorneys for Apple and EMG's did not reply to a request seeking additional comment on the case.
iPad (2010)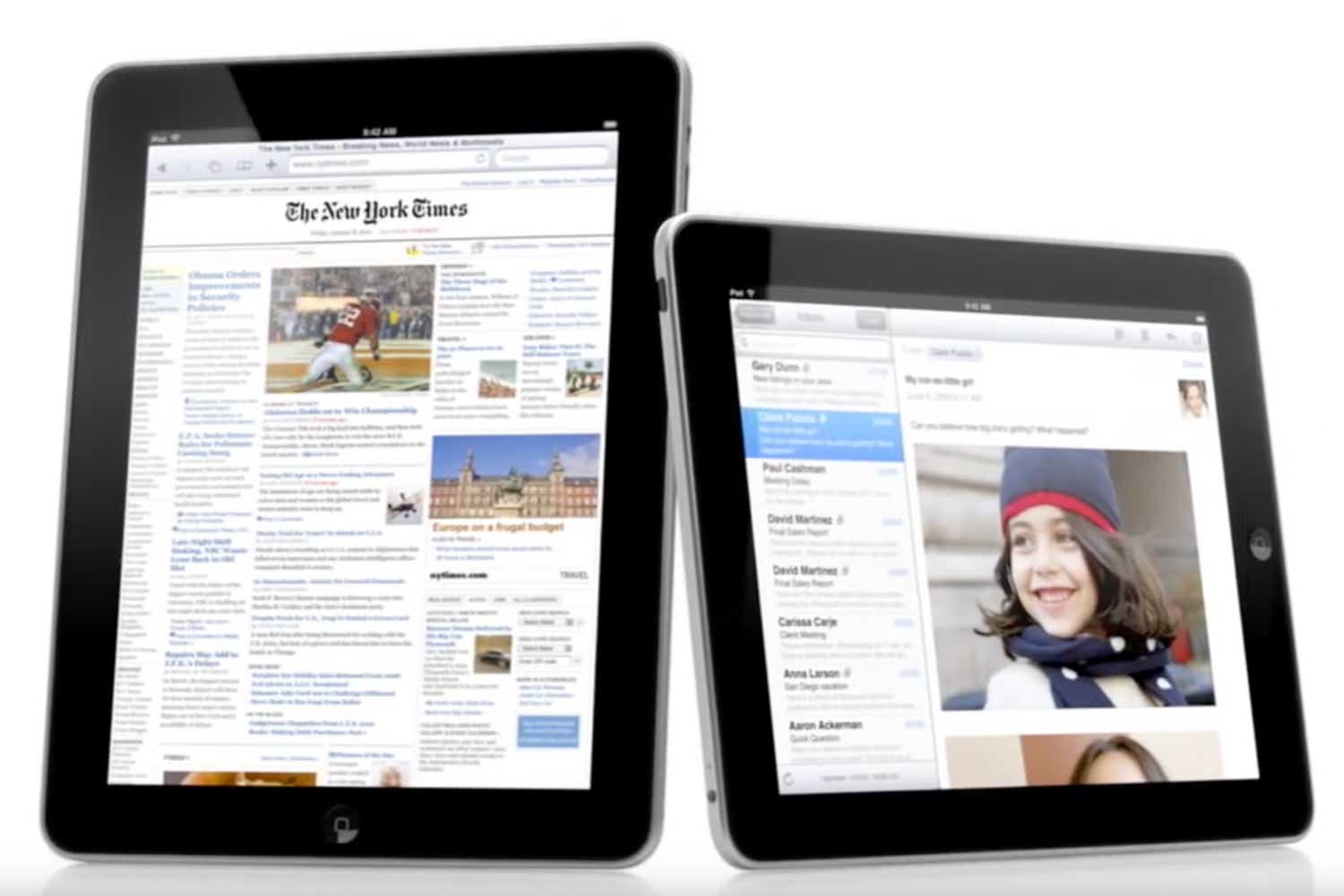 Read our full
iPad (2010) review
iPad with Wi-Fi 16GB
Price When Reviewed:
$568