Ever since the iPad was announced, I've been asked, "Will Macworld be on the iPad?"
The answer was yes, of course. And it is yes. We're going to build our own, awesome custom Macworld app. But that's just in the planning stages now, so it'll take a while.
In the meantime, though, there are two good ways you can read Macworld on your iPad.
For the web site, there's Safari. iPad users get our full site on iPad Safari, not the slimmed-down version that appears by default on the iPhone's browser.
For the magazine, there's Zinio. We've offered subscriptions to a digital edition of Macworld on Zinio for something like eight years. But in many ways Zinio was a software company waiting for the right hardware to come along—and the iPad is that hardware.
Zinio's iPad app, available for free in the App Store, lets you view digital magazines in all their glory on the iPad's big, bright, colorful screen. And Macworld's been there from day one.
Our Zinio edition features every page of the monthly print magazine. But it goes beyond print in that every link in the magazine is a hyperlink in Zinio—tap on any of them and they open immediately in Zinio's in-app browser. We're also starting to embed other multimedia elements, such as slideshows and videos, in the digital edition where appropriate.
Print magazines are reacting to the iPad in all sorts of different ways. Some, such as Popular Science, are creating hybrids of print and online magazines. Others are choosing to go the app route. At Macworld, we're watching this entire market carefully and are amazed at some of the stuff we've seen. And there's more to come.
For now, though, our approach is twofold. If what you want is to read the print magazine on the iPad, it's available on Zinio. (Unfortunately, we don't yet have a way to let print subscribers buy a combination subscription to both. We know it's a pain and we're trying to come up with a cleaner way to offer people the ability to subscribe to print, digital, or both.) If you want to read everything we post on the Web, it's in Safari now. And we're working on a custom iPad app that we hope will provide a richer experience than the web site but with more timely content than a monthly print magazine can deliver.
So: We're working hard on this, but it's still early days. And we want to hear from you. What would you like to see from Macworld on the iPad?
iPad with Wi-Fi 16GB
Price When Reviewed:
$568
Apple iPad Tablet Computer
iPad (2010)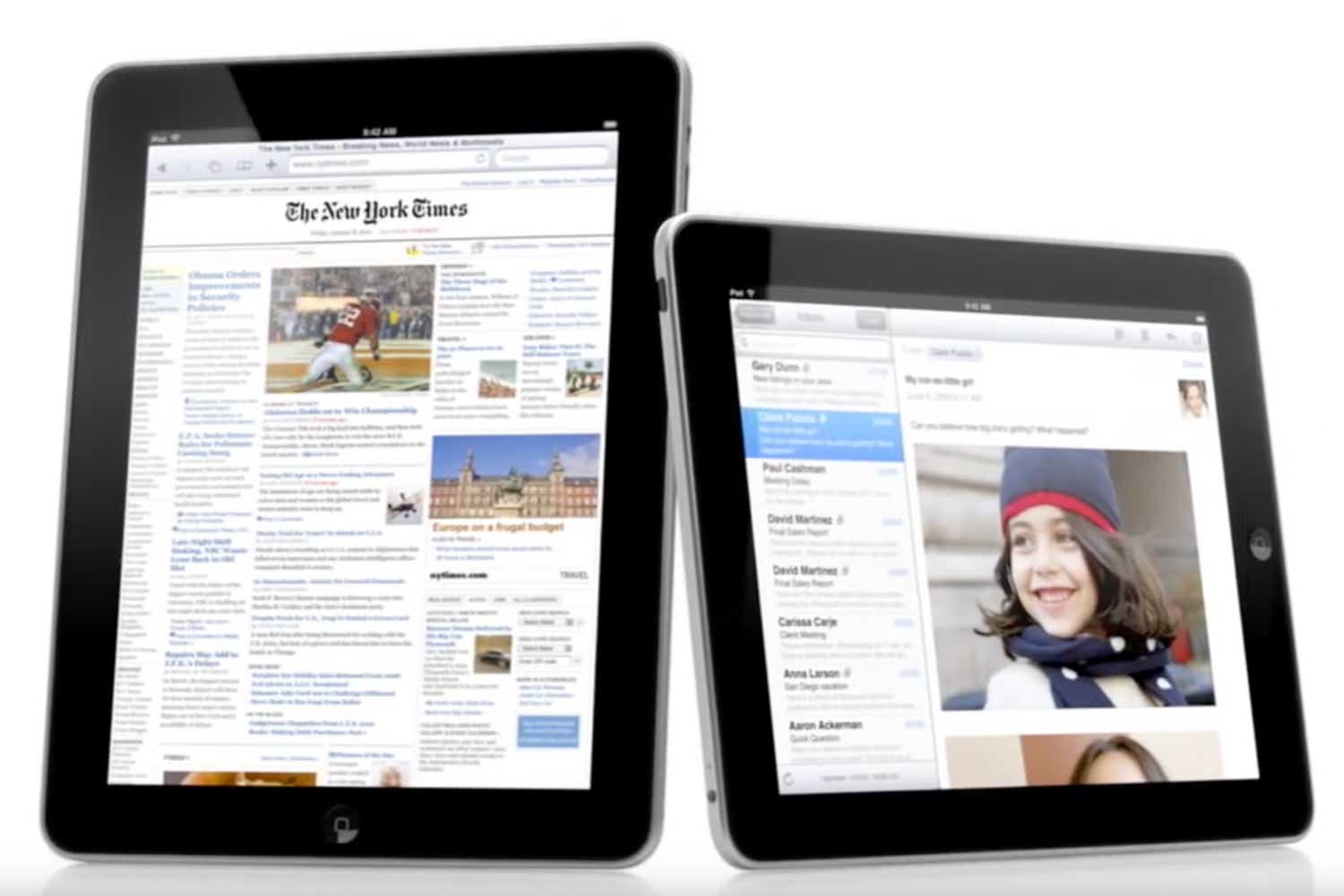 Read our full
iPad (2010) review
Apple iPad Tablet Computer