Editor's Note: The following article is reprinted from Macworld UK. Visit Macworld UK's blog page for the latest Mac news from across the Atlantic.
In brief press releases, O2, Vodafone, and Orange have announced they will launch dedicated Apple iPad 3G price plans for all models in time for the delayed international launch of the device in late May.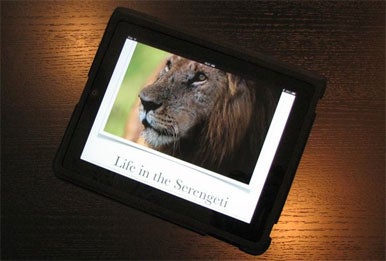 Apple will reveal UK pricing, and hopefully 3G pricing plans on Monday, May10 , having as recently as last week confirmed a late April release for the iPad. Apple has blamed "surprisingly strong US demand" for the iPad international launch delay.
O2 was the original UK mobile phone partner for Apple's iPhone at launch in 2007. Orange started selling the iPhone late 2009. Vodafone began offering the iPhone earlier this year.
In the U.S., AT&T, which is the exclusive service provider for the iPhone, will also provide 3G service for the 3G-equipped iPads when those devices arrive later this month. AT&T will charge iPad users $14.99 a month for 250MB of data or $29.99 a month for unlimited data; unlike AT&T's iPhone plans, which require a two-year commitment, iPad users can go month-to-month with AT&T.
Apple iPad Tablet Computer
Apple iPad Tablet Computer