Editor's Note: This story is excerpted from Computerworld. For more Mac coverage, visit Computerworld's Macintosh Knowledge Center.
In its first 10 days, Apple's iPad has captured almost as much online usage share as the BlackBerry or Google's Android operating system, a Web metrics firm said Thursday.
According to data from Aliso Viejo, Calif.-based NetApplications.com, the iPad's share has averaged 0.03 percent since April 3, the day Apple started selling the media tablet. Although that number is puny compared to the major operating systems—Windows XP, for example, accounts for 64.5 percent of the total market—it's within striking distance of longer-available rivals.
Research In Motion's BlackBerry, for example, had a usage share of 0.04 percent for the month of March. Android, meanwhile, accounted for the same figure, split evenly between Android 1.5 and Android 1.6, NetApplications said.
By comparison, Windows Millennium, or Windows ME, the often-derided 2000 successor to Windows 98, was also at 0.04 percent last month.
But the iPad can't hold a candle to Apple's older mobile siblings. By NetApplications' count, Apple's iPhone and iPod touch devices have a combined share of 0.6 percent, about 20 times larger than the iPad's.
Wednesday, Apple announced that it had sold more than half a million iPads in the first week of availability, a number that included pre-orders which kicked off March 12. The company cited the sales number as indicative of a "surprisingly strong U.S. demand" that forced it to postpone the tablet's international launch until the end of May. Originally, Apple had said it would start selling the iPad outside the U.S. later this month.
"I don't think it's a component-specific supply issue," said Brian Marshall, an analyst with BroadPoint AmTech. "It's more likely a production issue. This is a brand new device, and it has a ton of tiny screws," Marshall added, noting that it's common for early production runs to have problems as kinks are worked out.
"And in the end, this won't matter. Actually, I think it could be a good thing for the company," Marshall said. By pushing back the international launch, Apple postpones the likely spike in sales—and thus a draw-down on inventory—and has more time to smooth out sales.
Apple will begin taking orders from international customers May 12.
Net Applications measures operating system use by analyzing the pool of about 160 million unique visitors each month to its clients' sites. The company is tracking iPad daily share numbers on its Web site.
iPad (2010)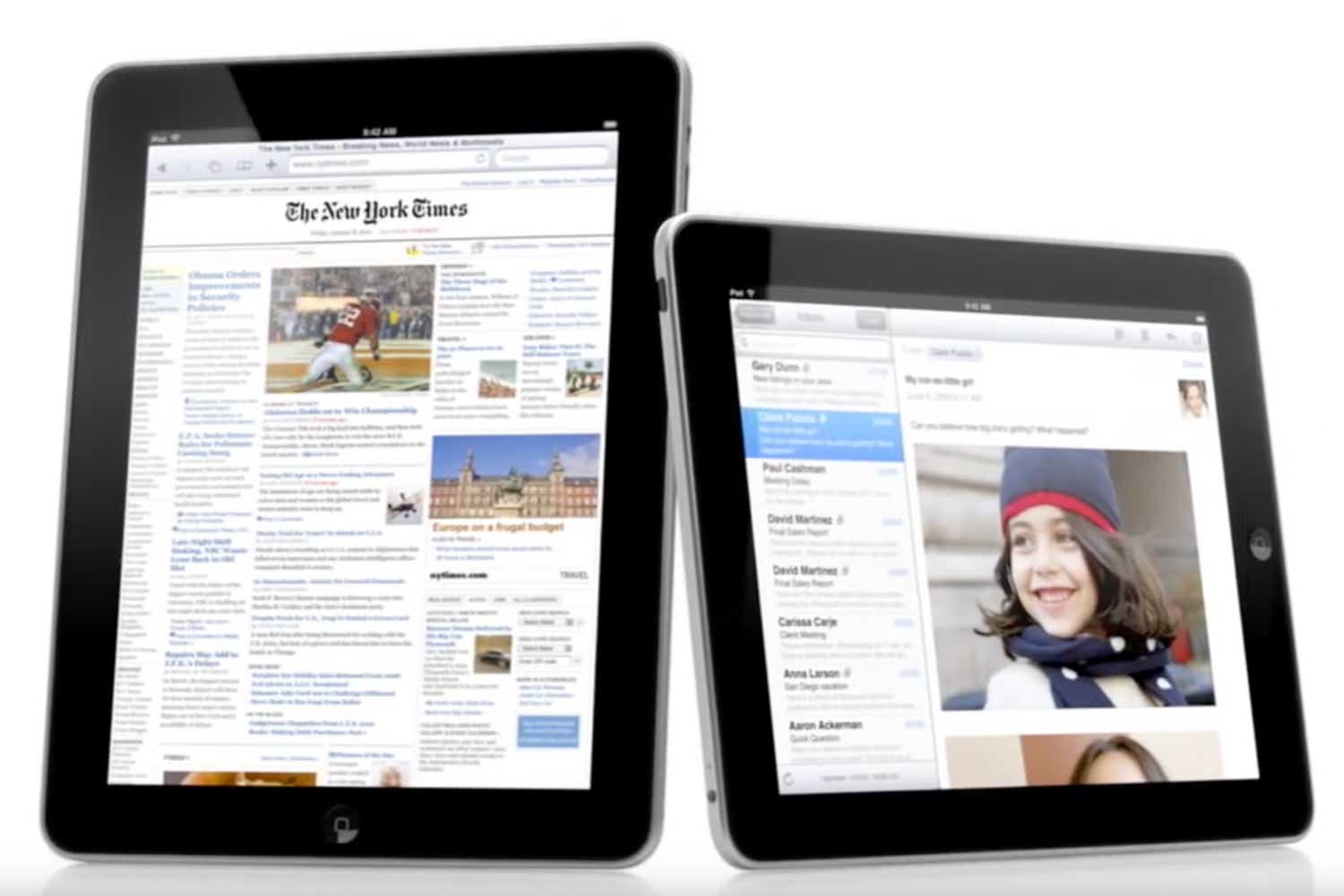 Read our full
iPad (2010) review
iPad with Wi-Fi 16GB
Price When Reviewed:
$568